EDP Foundation to fund Scholarship Program, college combine access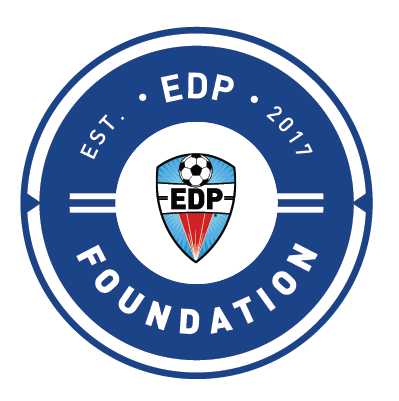 East Brunswick, NJ (Via EDP Foundation) – The EDP Foundation has announced it will build upon its mission to give back to the soccer community by both awarding up to six, $2,500 scholarships and by providing funding for players to access college combine opportunities. 
Under the EDP Foundation Scholarship Program, beginning in 2019, the EDP Foundation will award scholarships to qualified student soccer players who graduate high school and aspire to continue their education at a college, university, or trade school. The Foundation will select those candidates who – via a written application — demonstrate a commitment and respect to the game, their teammates, coaches, referees and opponents.
"Having recently completed a review of EDP Foundation programming, we determined that a scholarship program to help fund continuing education would have a very positive impact on a number of deserving student athletes," commented Blake Henry, EDP Foundation Board Member, after the February board meeting.
More information regarding the EDP Foundation Scholarship Program will soon be available at www.edpfoundation.org.  The deadline for application submission is April 1, 2019.  Awards will be announced by July 1, 2019.
TheEDP Foundation has also approved funding to support player participation in the EDP College Combine 2019. 
The EDP College Combine is an opportunity for players on teams who are participating in the EDP Showcase to showcase themselves in front of a large number of college coaches within a smaller, more targeted gameplay environment that takes place prior to the Showcase event.
In addition to providing funding for players to access the EDP College Combine, the EDP Foundation will also fund presenters to provide valuable insights for prospective college bound athletes.  The 2018 EDP College Combine included speakers Miha Kline, Director of Recruiting & Soccer Operations at Barca Residency Academy USA and Isaac Guerrero, Technical Director & Head of Methodology at FC Barcelona.
Peter Gooding, Chairman of the EDP Foundation, observed: "This is a novel approach to offer a 'combine' in conjunction with a successful college showcase; it is a very effective way to serve a large number of prospective college student athletes."
The EDP College Combine 2019 will be hosted in conjunction with the EDP Cup Spring Showcase 2019 for 15U through 19U boys and girls.  This event will be held June 8 – 9, 2019 at the Tuckahoe Turf Farm Soccer Complex in Hammonton, NJ, and at Green Branch Park in Pittsgrove, NJ.