EDP announces numerous top clubs joining or broadening participation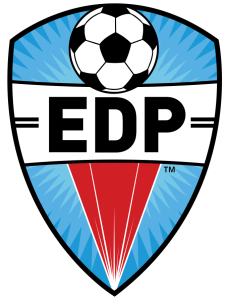 East Brunswick, NJ – EDP has announced that numerous top clubs in the East are broadening their participation with EDP for the upcoming season.
The clubs – all of which will be expanding their EDP participation and will have their top teams play in the top EDP divisions in 2019-20, including US Youth Soccer National League EDP Conferences – are as follows:
"We are delighted to have these very fine clubs expand their commitment to the EDP platform," said EDP CEO Alan Shilling.  "Not only have we retained the top talent that exists within our league, many of these members will be increasing their participation in EDP for the coming year.  This outstanding retention and increased participation from new clubs gives us an opportunity to further increase the competitive level and provide a great game every week for all teams while reducing the travel distances, in most cases."
Shilling commented that these clubs' expanded participation is indicative of the continuing popularity of EDP programming, noting that overall EDP team registration to date for 2019-20 is up more than 15 percent.
Commenting on their expanded EDP participation, Barça Academy Pro NY Academy Director Domènec Gausch said, "At Barça Academy Pro NY, we're very happy to increase our participation in the EDP Leagues.  We expect to find in this platform a good environment that will help us to continue developing our players."
Baltimore Union SC Director of Coach & Soccer Operations Mike Griffith said, "Each year we encourage more and more of our teams to play EDP because of the high standards the league holds. EDP checks all the boxes for Baltimore Union when we consider leagues to play in, a management team that focuses on the players first, extreme organization and communication, great competition, multiple pathways and platforms for our players to grow along with flexible scheduling!   We look forward to many more years growing with EDP!"
A3 Soccer President and Executive Director Eddie Hegewisch said: "Over the years, our teams have gained an appreciation for the league's ability to put out a quality opponent every single week.  EDP has also gained a strong reputation for being a league that's flexible and affords clubs the ability to work with opponents on making sure the fixtures are accommodating for both teams.  When our club considered the inevitable field limitations and the flexibility of EDP, there was no other option for us.  We're pleased to have all of our teams in EDP and look forward to a great partnership moving forward."
NJ Premier FC Boys Director of Coaching Bart-Jan Overmaat commented, "NJ Premier FC is very excited as a new club to continue to be part of EDP and we look forward to our teams competing at the highest level."