EDP announces new development initiatives for 8U-12U age groups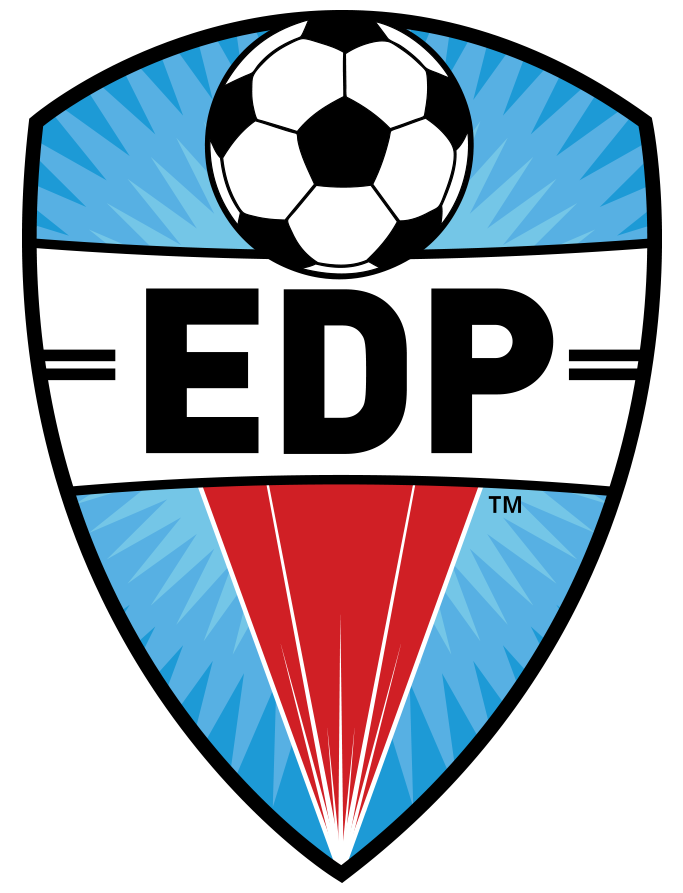 East Brunswick, NJ (Via EDP Soccer) – The EDP Leadership Council has announced three major efforts to enhance and expand programming that targets Zone 1 (8U-12U) soccer development, beginning with the 2019-20 soccer season.
The initiatives include:
Adding Festival Programs for 7U-10U ages within EDP Leagues
Adding 11U Pre-National League (NL) EDP Conference Leagues
Adding the 12U age group to NL EDP Conferences competition within the existing US Youth Soccer Leagues Program in the East Region
For the 8U-10U boys' and girls' age groups, EDP has also hired a dedicated Zone 1 Director, Dean Slaughter, who will manage EDP's Futures Program, including overall league scheduling and development as well as upgraded festivals. Slaughter, originally from England, earned UEFA and US Soccer coaching credentials, and has worked in youth player development for professional clubs in England as well as youth soccer organizations in the United States.
In addition to week-to-week league play, champions of the top 11U Pre-NL EDP Conference Leagues and 12U NL EDP Conferences will qualify for a new inter-conference event that will take place in conjunction with the existing EDP Summer Classic tournament, to be held in June 2020 at the Tuckahoe Turf Farm in Hammonton, N.J., EDP, which administers the US Youth Soccer National League Conferences in the East, will provide this event at no cost to qualifying teams.
The EDP Leadership Council is also enhancing coaching education programming that addresses Zone 1, as well as coaching older youth players. Speakers will include
professionals from fields such as sport psychology/mental health, sport nutrition, sport fitness/periodization, and club development & finance. The Leadership Council will also look into presenting speakers from some of the most storied youth academies around the world, including AFC Ajax and Real Madrid C.F.
"We covered a lot of ground in our recent EDP Leadership Council meetings and it's great to see our discussions coming to life," stated Dan Harmon, Director of Soccer Development at Philadelphia Ukrainian Nationals. Harmon added, "These comprehensive enhancements will create a Zone 1 platform that is unrivaled in this region, if not the country. After each meeting, we leave the room with ideas, concepts and programs, solely directed to developing our youth players by participating in the highest level of competition in the country. Our club is proud to have been part of shaping of this platform and I am excited to continue to compete against the best clubs in the region."
Santino Quaranta, former US Soccer National Team Player and Vice President of Pipeline Soccer Club stated, "The Zone 1 platform is something we are always trying improve and be innovative about. Over the past few years, we have seen the quality within EDP grow dramatically at the youngest ages and these new initiatives for Zone 1 add even more opportunity. This allows us to create more meaningful competition outside the local markets and enjoy top class structured
environments."
"A priority of the US Youth Soccer Leagues Program is to offer high quality and consistently structured competition across the country, with the flexibility to adapt to the best interests of certain geographic areas," said Paul Luchowski, Director of US Youth Soccer's Leagues Program. "These initiatives within the National League Conferences managed by EDP will help enhance the experience and opportunities for players in the region. In addition to the pathways through the EDP leagues, an application process will allow for any deserving teams from member leagues within US Youth Soccer to qualify for the 12U Conferences."
For additional information, please contact: Jen Marcella, Executive Director of Leagues, EDP Soccer, at: [email protected]