ECNL, US Club Soccer announce new national league for boys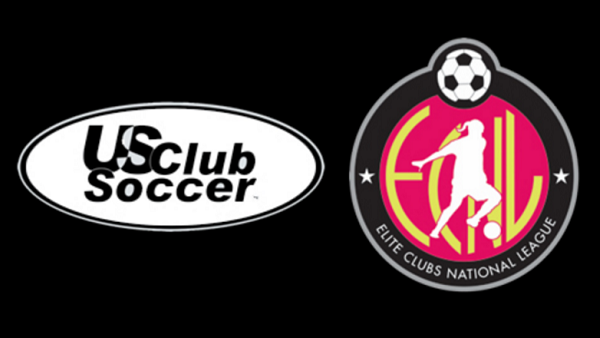 CHARLESTON, S.C. (Via ECNL / US Club Soccer) – US Club Soccer and the Elite Clubs National League are collaborating to create a new national competition and development platform for U-14 through U-18/19 boys beginning in August 2017. The Elite National Premier League (ENPL) will provide local and national regular-season competition, national showcase events, and postseason playoff competition for boys teams across the country.
The ENPL will include both member clubs and member leagues (NPLs), providing club- and team-based entry into the competition. Member clubs will qualify teams into the ENPL in all five age groups each year, while member NPLs will qualify individual teams in all age groups based on performance in their respective NPLs the prior season.
The ENPL will be an independent non-profit organization with a membership-based leadership and governance structure.
"By working together, US Club Soccer and the ECNL showed that the first priority of both organizations is to build better programs for players, leagues and clubs to improve the daily environment for everyone," said US Club Soccer Board of Directors Chairman Phil Wright. "The ENPL will provide a great pathway for players and teams across the country and is another example of our commitment to support U.S. Soccer and its programs."
"The creation of the ENPL is a ground-breaking moment for soccer in this country," said ECNL President Christian Lavers. "The collaboration between US Club Soccer and the ECNL to create this platform will ensure an absolute top-class competition and atmosphere, and will leverage the expertise, leadership and resources not only of these national organizations but of every member of the platform. With the ECNL for girls and now the ENPL for boys, we will have a fantastic development and competition platform for top players across the country in both genders that is collaboratively led, managed and supported by DOCs, coaches and leaders with expertise in grassroots soccer."
"We are incredibly excited to announce this collaborative new platform," said US Club Soccer CEO Kevin Payne. "The core of US Club Soccer's mission is to foster the growth and development of clubs to create the best possible development environment for players, and we are confident the ENPL will offer a tremendous new opportunity for boys players, teams, leagues and clubs. This is a significant step in continuing to raise standards and quality across the country."
Beyond the competition platform, the ENPL will ultimately include a coaching development platform, a player identification and development platform, and a club development platform.
Further details, including the first member leagues, will be announced shortly, and applications for interested clubs will open in the coming weeks.