ECNL partners with Total Global Sports to launch new league website
RICHMOND, VA (Via ECNL) – The Elite Clubs National League (ECNL) has partnered with Total Global Sports (TGS), an innovator in online sports management tools, to create an online platform for league and competition management, and to provide ECNL players a seamless connection to college coaches across the country.
The new platform will provide a website for real-time league and event management, providing resourceful information, operations and capability for the league and its member clubs. In addition, ECNL players will have a new ability to optimize their recruiting profile visibility and impact to college coaches in the embedded college software system.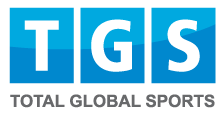 "The ECNL mission to constantly raise standards not only includes player and coaching development, it also includes raising standards in league operations and efficiency," said Jen Woodie, ECNL Commissioner. "The aspiration for almost every ECNL player is to play soccer at the collegiate level, and this new tool will help make that an even smoother process for our players while making our league presentation even more professional."
+Read: ECNL U15-U17 Finals Recap: Sun, drama, dreams at SoccerPlex
"When the opportunity to work with the top female youth soccer league came about, we felt that our product would be the perfect fit. Our integrated college recruitment and league management system, combined with the unmatched quality of the ECNL, makes a totally unique partnership that will serve players better than ever." said Steve Patterson, Total Global Sports Chief Executive Officer.
The ECNL will launch this new platform on July 25, 2016. Educational webinars will be scheduled to help all clubs easily integrate this new platform into their operations and processes.