ECNL Mid-Atlantic Conference Recap: September 17-18, 2016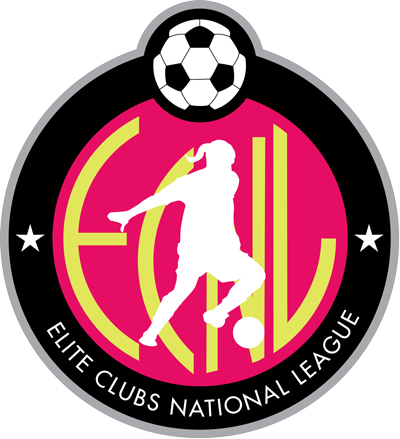 Six games were played over the weekend in the ECNL Mid-Atlantic Conference's U-14 age group, as Chesapeake Division sides faced off with Ohio Valley Division opponents in cross-division competition.
Continue reading for a recap of the action.
+Full ECNL Schedule
+NCAA Women's Soccer Commitment Announcements: September 2016
U-14
Charlotte Soccer Academy climbed to a perfect 3-0-0 record to begin the season, earning 4-2 and 4-0 victories over Bethesda SC and Maryland United FC. Four different players –  Emily Morris, Rachel Poplin, Savanna Riggs and Sydney Minarik – found the back of the net for Charlotte's balanced attack, with Morris and defender Katherine Sanger contributing assists. Charlotte, which has taken an early lead in the Chesapeake Division, has outscored its first three opponents by a combined score of 10-2.
Ohio Elite Soccer Academy bounced back from a slow start to the season last weekend with a pair of victories this weekend at home against McLean Youth Soccer and FC Virginia. Ohio Elite blanked McLean 2-0 on Saturday and shut down FC Virginia 3-0 on Sunday, and has now given up only two goals through its first four matches.
Indiana Fire improved to 2-1-1 on the young season by earning four of six available points in a homestand over the weekend. FC Virginia goalkeeper Nadia Stupec and Indiana Fire keeper Sara Kile each earned clean sheets in a scoreless draw between the two sides on Saturday afternoon at the Grand Park Sports Campus in Westfield, Indiana. On Sunday, Kile and the Indiana back line earned another shutout in a 4-0 win over McLean Youth Soccer.
+Read: ECNL Mid-Atlantic Conference Recap: September 10-11, 2016
Results
Saturday, September 17
Indiana Fire 0, FC Virginia 0
Ohio Elite Soccer Academy 2, McLean Youth Soccer 0
Charlotte Soccer Academy 4, Bethesda SC 2
Sunday, September 18
Ohio Elite Soccer Academy 3, FC Virginia 0
Charlotte Soccer Academy 4, Maryland United FC 0
Indiana Fire 4, McLean Youth Soccer 0