ECNL kicks off 2012-13 National Showcase Event Series in Arizona this weekend
By Charles Boehm
The Elite Clubs National League's 2012-13 season officially began on September 1, but the nine-month long competition really cranks into gear this weekend as more than 100 teams gather in Phoenix for the league's first "National Showcase Event" of the campaign.
The action will take place from Saturday through Monday at the Scottsdale Sports Complex and the Reach 11 Sports Complex, a relatively new facility which has already hosted a range of soccer events, including several MLS preseason training camps. Phoenix was also the setting for ECNL's first event of last season.
"The Phoenix region played host to a fantastic National Event a year ago. We can't wait to kick off another great weekend of quality soccer," ECNL Commissioner Sarah Kate Noftsinger said in a press release. "Our league continues improve and evolve, I have no doubt that this season will be our best yet."
ECNL estimates that host communities of National Events see $3-4 million in direct economic impact.
Mainly featuring clubs from the West Coast, Rocky Mountain, Midwest and Southern regions, the Phoenix event is the first of five occasions throughout the season on which ECNL clubs have the opportunity to challenge themselves against opponents from other parts of the country, and work towards the league's National Play-off (set for next June), all in front of hundreds of college coaches and U.S. Soccer Federation scouts.
The ECNL has added seven new member clubs this season, two of whom will compete in Arizona: Northern California power Mountain View Los Altos and Texas Rush, hailing from the Houston area. Other notable participants include San Diego Surf, Dallas Sting, St. Louis Scott Gallagher, CASL Chelsea Ladies (N.C.), Eclipse Select SC (Ill.), Real Colorado and 2012 ECNL Overall Club champions Slammers FC (Calif.)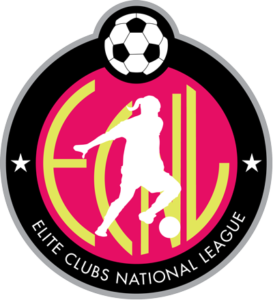 ECNL also revised its competition format for the new season, abolishing its two-tiered system of A and B flights in favor of eight regional conferences, designed to improve the quality of competition while reducing travel costs.
ECNL National Events utilize a showcase format in which teams play no more than one game per day at most, usually over three days. Teams in the U-15 and U-18 age groups participate in two national events, while each team at the U-16 and U-17 age groups participates in three of these events. U-14 teams will take part in eight regional showcases, the first of which is happening as part of the Phoenix event this weekend.
The National Event series continues in Sanford, Fla. in December, resumes in Frisco, Tx. in February and San Diego in April, then concludes at the Players Development Academy's showcase tournament in Zarephath, N.J. in May.