ECNL H.E.R. Coaching Scholarship Q&A: Kassandra McCluskie
Originally published on EliteClubsNationalLeague.com
RICHMOND, VA (Via ECNL) – As part of the Amazing Young Women campaign, the Elite Clubs National League (ECNL) has announced the 2015 recipients of the H.E.R. Coaching Scholarships (Health & Education Resources).
Ten women from across the country were chosen from a deep pool of talented applicants to continue their coaching development and receive a scholarship to pursue a USSF "D" or "E" coaching license. The ECNL launched this program specifically for ECNL Alumni and aspiring female coaches.
The program aims to encourage top current or former female players to enter the coaching profession, encourage continuing education within the profession, and continually raise the level of play in youth soccer.
+Read: ECNL Insider: Lauren Harkes writing her own legacy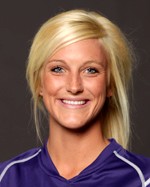 Kassandra "Kassi" McCluskie is currently coaching for FC Portland, an ECNL Member Club, and was recently named Head Coach for the girl's soccer team at Beaverton High School. Kassi played club for Sereno SC, another ECNL Member Club, seeing the league grow from the very beginning.
"I am honored to be a part of the first scholarship class for the ECNL H.E.R. Scholarship program." said McCluskie. "The league has truly changed the landscape for girls youth soccer, and has inspired me to pursue my coaching career. I want to give back to the next generation of players and keep building on this game-changing foundation."
The ECNL caught up with Kassi to learn about her journey this past year, the coaching education course she attended, and her future aspirations.
Q: Why did you become a soccer coach?
A: I played soccer my entire life and when I had a career ending injury in college I felt like I had not finished my journey in the soccer world. Soccer is my identity and without it in my life it feels like something is missing.
Q: Describe the Coaching Course you took this past summer:
A: I took the E course this summer and I really felt like I learned so much more about the beautiful game. Whether it was learning what U.S Soccer's expectations for the future of youth soccer or writing down training session after training session to use for my teams, I felt like I left the course with a great deal of information.
Q: What did you like about the course?
A: I really loved getting to meet all of the other coaches in the course. Since the course I have played against and/or seen the same people on the sidelines, and I am able to walk up and build a relationship with them. I am a bit of a social butterfly.
Q: How has taking this course affected your coaching career/outlook?
A: I think it has been a good stepping-stone for my coaching career. I definitely think it gave me a new perspective, and more than anything it made me think more about why I make the decisions I do in coaching. My goal is to have a definitive answer to every coaching decision I make.
Q: How has the ECNL influenced you?
A: The ECNL has been a great league for me to be a part of in my young coaching career. I have been able to travel and help coach in the top women's league, which is a big reason why I am furthering my coaching education. I think that the Amazing Young Women campaign has not only been a huge help to the current players in the ECNL, but to women coaches as well. I feel empowered as a female coach, and hope to inspire other women to coach as well.
Q: If you could have one super-power, what would you chose and why?
A: Oh I would for sure want to be able to teleport anywhere at any time. If I had a dollar for every time I have been laying in bed and want to go to the store and get ice cream, but am too lazy to get up and drive, I'd be rich.
Q: Snapchat or Facebook?
A: Definitely Snapchat.
Q: What is one thing most people do not know about you?
A: I was spiritually born in the wrong era.
Q: Where do you see yourself in five years?
A: Still coaching, hopefully continuing to grow and coach at a higher level. Hopefully married. Maybe a kid? Hopefully I grow up by then
Q: If you could go anywhere in the world, where would you go?
A: Figi. I love tropical islands, where you can relax and be carefree.
Q: Define "Success":
A: Success can be defined in so many ways. To me success is the feeling when all the stress and weight you have been carrying is lifted off your chest and you feel spiritually at peace for a moment. You are free at that exact moment because you have achieved your goal. Whether that be a small success or a big one. For me, it is important to remember that success does not have to be a big thing (like being a millionaire someday) but it can just be that you woke up happy this morning.
Q: What is your favorite month of the year and why?
A: October. I am in love with Halloween and dressing up in costume.
Q: If you could tell your 12 year old self one thing, what would it be?
A: Do NOT wear all the clothes that I thought were cute. (I had terrible style).
Q: What is your guilty pleasure?
A: Laying in bed in the morning for as long as possible.
Q: Who is your favorite person/organization to follow on Twitter?
A: Sydney Leroux, yes she is my best friend but she is hilarious!