ECNL Best XI players travel to NYC following National Training Camp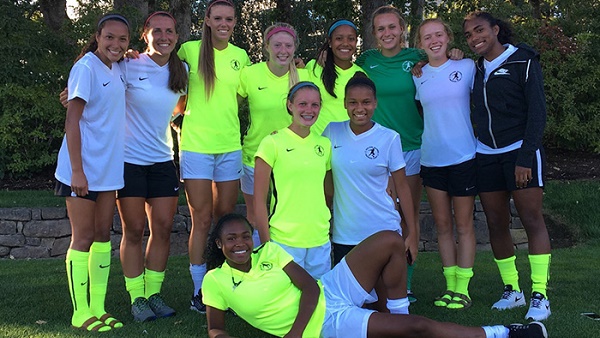 RICHMOND, VA (Via ECNL) – The 2016 ECNL National Training Camp took place in Portland, Oregon from July 28 – August 1, 2016, with almost 90 top players from across the country coming together to train and compete with the best in the league under the guidance of top coaches. As always, with top level competition, impeccable facilities, and an incredible atmosphere of excitement, the 2016 National Training Camp was an unmatched experience for the players.
The ECNL National Training Camp featured three training sessions and two 11v11 matches for the players, as well as the opportunity to attend a Portland Thorns NWSL match. The camp was held primarily at the pristine soccer facilities of the University of Portland, with a special day concluding the camp with competition and a banquet at Nike World Headquarters. As part of the ECNL's commitment to both player and club development, the camp training program focused on improving player decision-making, and a technical report of key concepts from the camp was circulated to all ECNL clubs after the camp.
+Read: U.S. U-15 Girls National Team edges Haiti 1-0 in CONCACAF group play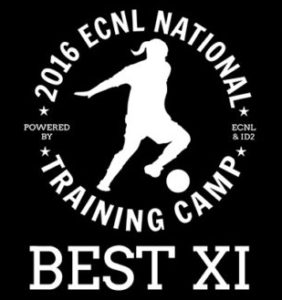 Perhaps most exciting, at the end of the camp, the top 11 performers of the event were named to the ECNL Best XI and selected for an all-expenses paid soccer trip of a lifetime. The ECNL Best XI traveled directly from camp to New York City on August 1, where they were provided all access tickets to the International Champions Cup match between Bayern Munich and Real Madrid, and were introduced at halftime in front of a sold out crowd at MetLife Stadium. In addition, the ECNL Best XI attended the training sessions of both teams the day before the big match, with exclusive access to the Bayern Munich and Real Madrid players for autographs and group photos. Adding to the excitement, the players also enjoyed a morning in Central Park and a private performance at the Argentinian Consulate with musical group NewDocta. It was a true cultural experience meshed with meeting some of the best professional soccer players in the world, part of the ECNL's commitment to inspire players to dream big.
+Read: ECNL to host fall Coaching Development Initiative in Phoenix, AZ
2016 ECNL Best XI
Tess Boade – Real Colorado
Gabrielle Brummett – FC Stars of Massachusetts
Sarah Clark – Michigan Hawks
Claire Constant – McLean Youth Soccer
Caitlin Cosme – Albertson Fury
Julie Doyle – San Diego Surf
Mireya Grey – Crossfire Premier
Catarina Macario – San Diego Surf
Alyssa Malonson – Challenge SC
Sydney Simmons – Solar Chelsea SC
Anna Smith – Crossfire Premier