ECNL, Disney Showcases move dates due to new NCAA policy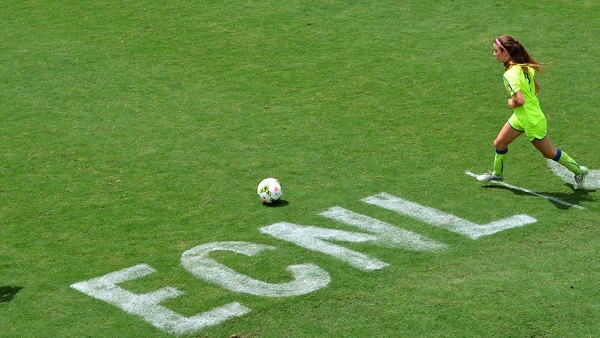 (Via NCAA) – The National Collegiate Athletic Association (NCAA) Division I Board of Directors has adopted legislation to implement a recruiting dead period for NCAA Division I women's soccer from December 15 through January 5. This dead period will take effect for the first time in the upcoming 2017-18 school year.
During a dead period, a college coach may not have face-to-face contact with college-bound student-athletes or their parents, and may not watch student-athletes compete or visit their high schools.
The legislation to implement the dead period was proposed by the Big 12 Conference and Southeastern Conference, and a survey of NCAA Division I women's soccer head coaches conducted by the National Soccer Coaches Association of America showed 56% of respondents in favor of the dead period, 35% not in favor and 9% undecided.
"A majority of Division I women's coaches were in support of the dead period proposal so we are excited that it passed," said Karen Hoppa, head coach at Auburn University and the Division I representative for the NSCAA Women's College Membership Group. "We feel it will allow our coaches to have some down time after our season and will allow a break for the prospects who play soccer all year long."
From a scheduling perspective for youth clubs and college coaches, this development affects the timing of two perennial major youth events where most division I programs send at least one scout within this period. As a result of this new rule, the Disney Girls Showcase in Orlando will now be played November 23-25, 2017 and the Elite Clubs National League National Event in Sanford will be held January 6-8, 2018.
  + Follow the latest college commitment announcements on SoccerWire.com here
The new 22-day recruiting dead period for NCAA Division I women's soccer will be followed by an annual four-day recruiting dead period in NCAA Division I men's and women's soccer for the Monday through Thursday of the initial week for signing of the National Letter of Intent. For the 2017-18 school year, the initial signing date for prospective student-athletes in the sport of soccer to sign a National Letter of Intent is February 7, 2018 and the dead period will take place from February 5-8, 2018.