Dure: NASL still finding its way as year five kicks off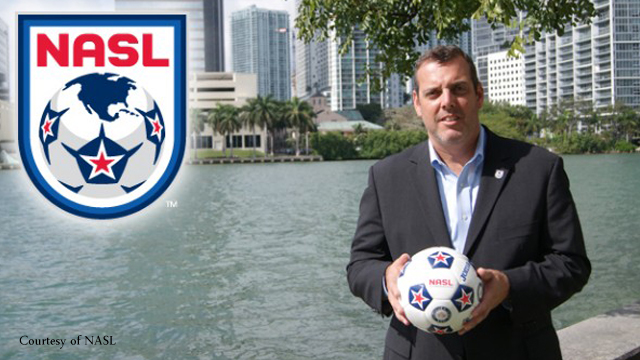 Like a college graduate backpacking through Europe, the NASL is still trying to find itself.
Not that the league is on the wrong track. It's just young. It has been chastened by some setbacks and growing pains while showing great potential for the future.
And for now, it can be a lot of fun.
+READ: Virginia Cavalry on ice, but not dead, as NASL gathers "anonymous" ownership group
In Wednesday's preseason conference call, NASL commissioner Bill Peterson had plenty of good news to share. The best news: Most of the league's games will be streamed on ESPN3. ESPN's streaming service isn't picky, carrying tons of college and high school sports along with niche sports like curling and darts, but a stable broadcast platform never hurt a league.
The league's expansion efforts also are paying off. Last year, newcomers Indy Eleven broke the five-figure mark for average attendance, helping the league set a record for non-MLS leagues in the last two decades. This year, the first home game for Jacksonville Armada is poised to break the league's single-game attendance record and the mark from the old NASL's Jacksonville Tea Men, which averaged 9,507 in 1981.
The league's talent also has drawn attention. The New York Cosmos signed former Real Madrid scorer and Spanish national captain Raul, prompting a clever ad campaign from Indy Eleven claiming "8" (the number of Indy Eleven midfielder and former Brazilian international Kleberson) is greater than "7" (Raul's number). Canadian captain Julian de Guzman recently signed with the Ottawa Fury.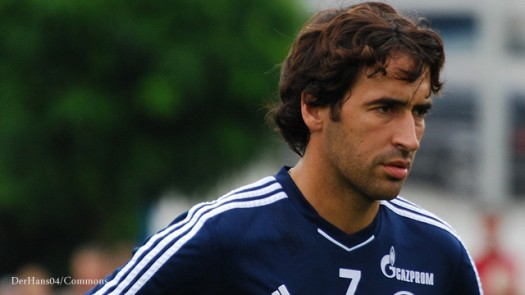 And it's not just a league for elder statesmen. Minnesota's Miguel Ibarra has made U.S. national team appearances, and the Cosmos signed a promising U.S. youth national player in Haji Wright.
But as the NASL enters its fifth season, a few issues are clearly weighing on Peterson's mind, and league fans who want to posit the NASL as an actual competitor to MLS will need to be patient.
+READ: Could Miguel Ibarra set a trend for USMNT call-ups from NASL?
Peterson sighed when asked about his feelings on Minnesota United, second in the league's attendance figures last year, announcing its move to MLS in 2018. He was reluctant to address the ever-fiery topic of promotion and relegation in U.S. soccer, gamely repeating familiar talking points on the size of the North American market and the need to give every community a chance to play first-division soccer.
And he insists "first division" is meaningless without promotion and relegation — there are pro leagues, amateur leagues and reserve leagues, and he's not pressing the issue of changing the league's official sanction from Division II to Division I.
Yet he also preached patience on expansion plans. He said the NASL is looking at more Canadian teams and the West Coast, where the league must theoretically have a team by its sixth season to meet U.S. Soccer's Division II standards. (In practice, U.S. Soccer has been flexible in applying such standards.) But he didn't get specific. He expects the NASL to get to 20 teams, but he quickly added that he had no deadline on getting there.
For Northern Virginia fans, there's no update on the Virginia Cavalry, which has been in limbo since stadium plans in Loudoun County stalled:
"We've got a group there committed to putting a team in place, but one of the requisites we have is a short-term and long-term stadium plan," Peterson said.
+READ: DA to NASL: Marcelo Neveleff joins Ft. Lauderdale Strikers after strong coaching career with Weston FC
In Atlanta, which will have an MLS club in 2017, the NASL is operating the long-standing Silverbacks club and hoping to find local ownership to keep the club in town.
And in general, Peterson saw difficulties in making progress on stadium improvements around the league, for existing teams and prospective expansion bids. The NASL may not charge the exorbitant expansion fees of MLS, but getting into the league isn't simply a question of intent.
For all the talk of promotion and relegation, it's safe to say we're not going to see NPSL teams playing their way into the NASL any time soon — in fact, some NASL clubs are starting reserve teams in the lower-division (and largely amateur) national league.
Not addressed on the call: When will the Cosmos, often touted as a global brand recognized on the streets of the Eastern Hemisphere, catch the imagination of fans in New York? Last year, the club's average of 4,962 was less than half of Indy Eleven's average and less than half the capacity of their stadium on the Hofstra University campus. This year, the club faces more competition in the market, with New York City FC joining the New York Red Bulls in MLS.
On the development front, Peterson pointed to the Wright signing as an example of the league's eagerness to bring in young players. But the NASL has few youth academies at the moment. Eventually, Peterson said, he could see more clubs with academies in-house, but he recognizes the political difficulties of simply plopping an NASL club's academy on top of or alongside well-established youth programs in any given market.
If you're thinking Bill Peterson 2015 sounds a lot like MLS commissioner Don Garber 2003, that's not surprising. They share a common professional background, but more importantly, they're both building leagues on a large land mass that doesn't have infrastructure in place.
+READ: Dure: Is North American pro soccer headed toward Armageddon?
What's more surprising is that Peterson's stance on labor seems even harder than Garber's stance in the recent MLS collective bargaining process. Asked if the NASL would be receptive to a players union, Peterson said the league would listen, but he also was rather dismissive of the need for it. More surprising to those who love the NASL's "open" structure: He said if the players want collective bargaining, he would negotiate a salary cap.
Whether he was joking about a cap or not, Peterson staked out a hard line: "If a player doesn't want to play in this league, he doesn't have to. There are other options."
For now, plenty of players are choosing to play in this league. And the NASL could end up putting pressure on MLS by giving players another option.
"We believe [our model] gives players more control of their own destiny," Peterson said.
That should make MLS take notice. And the opportunity to see players like Wright and Ibarra play should make fans take notice as well.