Dure: Did U.S. soccer structure fail Freddy Adu?

The cynics would say Freddy Adu was never that good. He was just a product of a marketing machine desperate to have an American Pele.
The cynics are wrong, as they usually are. Cynicism is a good way to appear intellectually forceful without examining the issues that lie beneath the surface.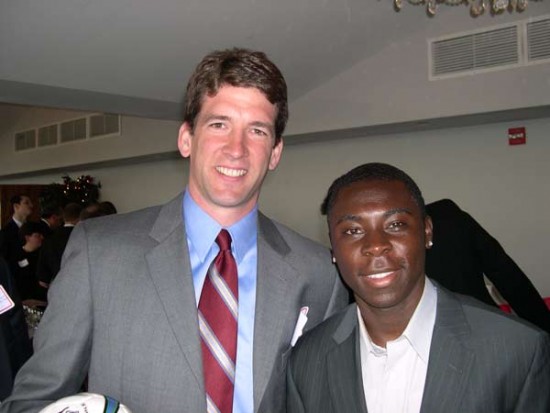 And with Freddy Adu, we have a lot of issues to discuss that go beyond whispered questions, rarely asked aloud, about locker-room chemistry and work ethic. For the good of U.S. soccer development, we have to ask what happened and why. How can a 25-year-old player of such obvious talent and no major injury history be sitting out of action for several months at a time?
+READ: After mulling retirement, Freddy Adu set to end long hiatus by signing with Swedish club
What went wrong?
Let's rewind to see what the fuss was about. Here's a quick list of Adu's accomplishments:
– 2003 U17 World Championships: Memorably shredded South Korea with a hat trick, including a wonder goal that saw him slice through the midfield and defense before rounding the keeper. Also scored the winner against Sierra Leone.
– 2004 MLS: Contributed to a championship team at D.C. United.
– 2006 MLS: Made All-Star team on his own merits, helped United to Supporters Shield.
– 2007 U20 World Cup (his third U20 tournament): Led USA to win its group and reach quarterfinals, notching a hat trick against Poland and helping to knock out Uruguay and Luis Suarez in the round of 16.
– 2008 Olympics: Dazzling performance against a strong Netherlands side, with the USA settling for a 2-2 draw on a late Dutch goal.
– 2011 Gold Cup: Despite several wayward years in European club soccer, returned to full U.S. team and was a bright spot in the team's runner-up finish.
At that point, Adu's freefall seemed to have stopped, and he got out of the unstable European whirlwind to return to MLS with the Philadelphia Union. That all stopped in 2013, when he was not welcomed back to Philadelphia. Adu has played very little since the end of the 2012 MLS season, making unproductive stops at Bahia (Brazil) and Jagodina (Serbia).
So now we have to ask: What happened?
His departure from Philadelphia provided a couple of possible hints:
– Adu wasn't keen on taking a massive pay cut, taking the issue to the media. He had gone through this before with Aris in Greece.
– What position can Adu play? He prefers to be an attacking midfielder, a No. 10 at the center of the offense. The Union preferred Michael Farfan in that role.
The "too much, too soon" angle on Adu is irresistible. Perhaps the media circus and constant hype around him went to his head. How could it not go to the head of an impressionable teenager who had spent his childhood in Ghana?
But Adu has usually said the right things, coming across as gracious and humble in interviews. He has always been charming and charismatic, winning praise for his "infectious personality and million-dollar smile" even as he didn't earn a place with English side Blackpool a year ago. Perhaps that's just excellent media training, but he also did mature things — cutting back on endorsement deals at age 18 and coming back to Philadelphia to re-establish himself.
Still, he often fails to earn the trust of coaches. How else to explain D.C. United's Peter Nowak removing him from the 2006 MLS semifinal in which he was United's best attacking force? (It didn't work — United lost 1-0 — but Nowak later gained enough faith in Adu to give him a prominent role on the 2008 Olympic team.) How else to explain his travels in Europe?
+READ: Freddy Adu doesn't receive contract offer after trial with Dutch club AZ Alkmaar
Trying to figure out what happened with Adu and what he does next is an interesting conversation in itself. But the questions go beyond one unique person and how he has gone through his career. The questions for the soccer community boil down to one thing: What have we learned?
First of all, U17 stardom isn't necessarily a fast track to success in the World Cup and the world's top pro leagues. The 2003 Golden Ball winner, Spain's Cesc Fabregas, has gone on to do pretty well for himself, but champion Brazil's players, though still gainfully employed in pro soccer, are unrecognizable today. Even the Golden Ball winners in youth tournaments have unpredictable futures — Lionel Messi (2005 U20) and Sergio Aguero (2007 U20) have lived up to expectations, while Dominic Adiyiah (2009 U20) just had a deal with Thailand's Nakhon Ratchasima fall through.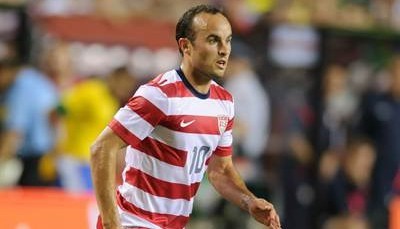 Before Adu, the U.S. soccer community heaped its expectations on Landon Donovan, the 1999 U17 Golden Ball winner. He is, by almost any measure, the most successful field player in U.S. history, and yet it could never be enough for some people who wanted him to have an extended run of success in European club soccer. Other U.S. prodigies — DaMarcus Beasley, Bobby Convey, Jozy Altidore, Eddie Johnson, Danny Szetela and others — have been a mixed bag.
So perhaps we should temper our expectations for those who excel at youth level. Other countries' youth stars don't follow predictable paths, and neither will ours.
The next issue: Did U.S. Soccer and MLS drop the ball on Adu's development? In teaching him to play more defense, did Adu's coaches stifle his creativity? Or did the efforts to toughen up Adu to ride out challenges and fight for his spot on good teams simply fail to take root?
Adu was never coddled. Opposing MLS players lined up to take a shot at the wonder kid with the big contract. For the most part, he kept his cool with maturity. And he was expected to produce.
Maybe Adu was never meant to live up to the expectations of a U.S. soccer community still waiting to see the country produce a field player who stars for a Manchester United or Real Madrid. But in 2006, he was a proven MLS player and national team pool player with a couple of European options. How he has fallen from that level when he should be at his athletic peak is a question that goes far beyond the man himself.