Dure: Age-group issue puts Development Academy in a time warp
You'd think "What year is it?" would be a simple question for anyone other than Marty McFly.
But when U.S. Soccer decided to change the age groups for youth players from something close to the school year (August to July) to birth years, things didn't turn out to be as simple as Tab Ramos said. And for at least one year, the Development Academy will be playing in different age groups than other organizations have announced, despite the fact the Federation-run youth league has been on a calendar-year age group setup for years.
+READ: Dure: A fully legal way to set up youth soccer leagues not strictly by birth year
The problem? The age groups can switch to birth years, but the seasons in most leagues and clubs will remain on a school-year calendar. (Which, at least, is the way they do it Europe.)
"Player passcards will continue to be issued on an Aug. 1-July 31 competition season," U.S. Club Soccer said.
So in a 2016-17 season, do you compute a player's age in 2016 or 2017?
For several weeks, the answer depended on whom you asked. But some clarity has entered the process at last.
Initially, U.S. Youth Soccer passed around a chart that said ages would be taken with birth-year ages calculated against first half of the season (Player born in 2004 would play U-12). But U.S. Soccer quietly released an updated FAQ that said the age will come from the second half of the season. U.S. Youth Soccer has since issued a corrected chart.
+ DURE: Which year determines your age group? Youth soccer organizations move to clarify
That solved the problem for the most part, though some stubborn coaches and clubs may continue to insist to their parents that the outdated chart is correct.
But USSF has one major exception: the Development Academy.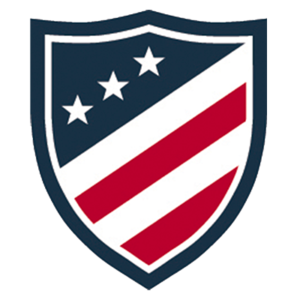 The Development Academy already uses birth-year age groups, but they're taken from the first half of a school-year "season." That means it's possible to have a 19-year-old player playing "U-18" soccer — this year, any player born in the early months of 1997 will turn 19 before finishing the 2015-16 Academy season. And a PowerPoint presentation on the Academy site introducing new age groups shows that format continuing, with the birth-year calculations for fall 2016 being taken from players' ages in 2016, not 2017.
Over the weekend, U.S. Soccer informed clubs that the Development Academy will stick with that format for one more season. For 2016-17, the U-17/U-18 age group will include players born in 1998 and 1999. The new U-12 group will have players born in 2004.
That's not a violation of the U.S. Soccer mandates, which go into effect for the 2017-18 season. Most organizations and leagues are simply chosen not to wait themselves, electing enforce their own birth-year mandate for the 2016-17 season. Unless those organizations and leagues reconsider and delay implementation of the birth-year mandate, they will be one year off from the Development Academy for one season.
No, that's not simple. But the Development Academy was in a bind. If the Academy had switched to the new age-group calculation next season without taking other actions, players born in 1998 would be "aged out" of the Academy one year earlier than anticipated.
The Academy has not yet finalized its age groups for the 2017-18 season, when the mandates go into effect. One logical solution would be to reclassify the U-17/U-18 age group as U-18/U-19, but that has a ripple effect through the other age groups that would need to be sorted out. The one-year delay will give the Academy time to do that sorting.
+READ: Dure: U.S. Soccer's birth-year plan is shortsighted, helping coaches, not kids
Meanwhile, clubs have caught on to the notion that they don't need to be so strict about organizing teams and leagues by birth year if they're not playing in tournaments or travel leagues.
Arlington Soccer in Northern Virginia has issued a statement on keeping many of its programs on school-year age groups:
"After reviewing information available about the birth year mandate from U.S. Soccer, and after consulting with U.S. Soccer staff and others, ASA's Recreational and High School soccer programs will both remain organized by school grade. Organizing Recreational & High School age groups and teams by grade fosters the social construct that is key to Recreational soccer, and it provides a framework that is most readily understood by players and parents. As ASA's Recreational and High School programs are completely ASA-internal operations, organization by grade affects no one else, and it is allowed by U.S. Soccer."
Expect more rec leagues to follow. Unless U.S. Soccer is able to convince schools to change the school year.