DPL kicking off 2023 with FL National Showcase in Palm Beach Gardens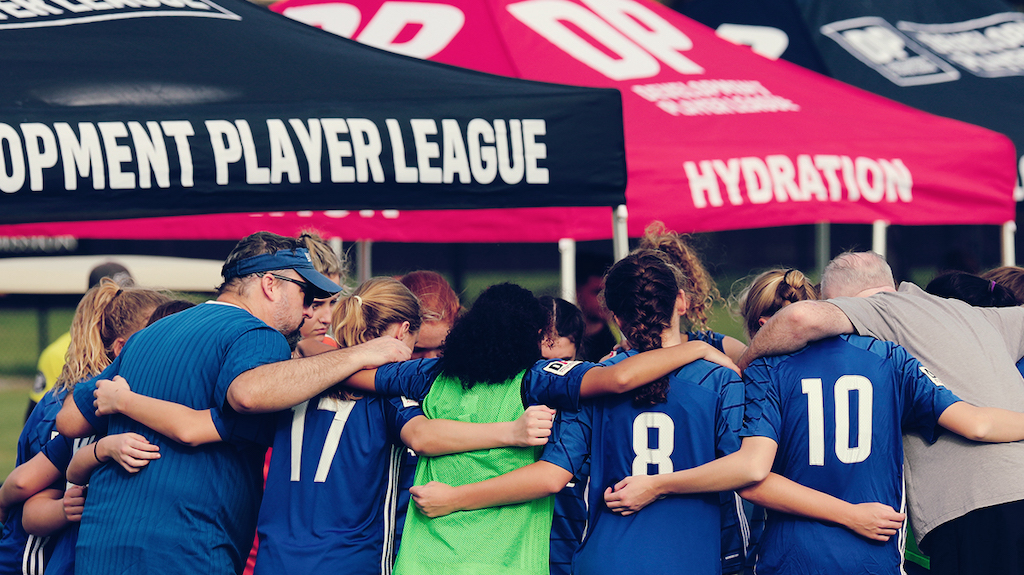 The Development Player League (DPL) kicks off 2023 with the DPL FL National Showcase held in Palm Beach Gardens between Jan 5-9.
Many of the Top Clubs in the DPL's National Rankings are in attendance with some of the top tier teams of those clubs battling in the uber competitive top flights of competition.
This weekend's event will feature 230 teams from the U15, U16, U17 and U18/19 age groups.
The DPL in partnership with VEO will capture every game played at the event make these games available after upload free to participating players via the VEO Clubhouse link.
In addition, two fields will be considered Featured Fields (#6 and #7 at Gardens North). The games played on these Featured Fields will be streamed Live with VEO via the VEO Live app (download required, instructions below), and will also be free to watch.
More details on what to expect in Florida:
Schedule: Every team is guaranteed three games in three days, playing like competition to create the most competitive games possible for college coaches to watch. Check out the event specific page form more details: events.dpleague.org or click here
Full Club List: 49 clubs from six DPL Regional Conferences. See every club that will be competing at #DPLFL23 here.
Bracket Preview: Colorado Rush, Roswell Santos, Sunrise Sting and New England Surf provide a blockbuster bracket in the U17 age group which is sure to bring college coaches by the droves. The 4 top teams from the Mountain West, Southeast, Florida and Northeast are vying to showcase not only their players but also the depth and quality of the regional conference in these cross conference battles.
More Information: To view the Event Page with more specifics inclusion maps, click here.
College Coach Registration Link: Via ScoutingZone , Click here
College Coach Tracking Scout List: Click Here
Featured Games LIVE with VEO: Live stream the FEATURED GAMES via the VEO Live App
For live streaming access follow these steps:
– Download the "Veo Live" app on the app store
– Follow team "Veo US Partnerships"
– You will be notified immediately when a stream has started
– You can access this via phone (iOS or Android) and have the ability to cast it to a smart TV
VEO Club House Link: View All Games On Demand (After uploading post game) here