DMV P2P U12s win Generation adidas Cup title in Atlanta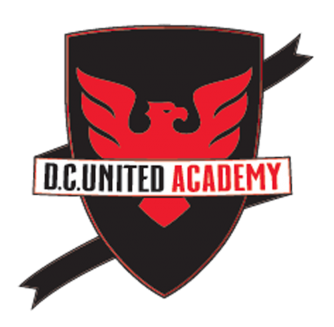 (Via D.C. United) – The DMV P2P U12s won the Generation adidas Cup in Atlanta last weekend, going undefeated in the competition and defeating the New York Red Bulls 4-2 in the championship match.
DMV P2P U12 results:
P2P vs. Azurri Storm (Orlando Affiliate): W 3-1
P2P vs. Sporting Kansas City Affiliate: W 3-1
P2P vs. Real Salt Lake: W  3-1
P2P vs. Michigan Wolves (Columbus Affiliate): W 3-0
P2P vs. Atlanta United: W 2-1
P2P vs. New York Red Bulls: W 4-2 (finals)
The DMV P2P team was composed of players from four different clubs within D.C. United Academy's P2P partnership: Arlington Soccer, Loudoun Soccer Club, Pipeline Soccer Club, and Virginia Development Academy.
CHAMPS!!!! 4-2 final over Red Bull #dmvp2p #vamosunited @arlingtonsoccer @vdasoccer @theppateam @loudounsc @PipelineSoccer pic.twitter.com/ZEiv8D9t6I

— D.C. United Academy (@DCUyouth) November 25, 2018
DMV P2P U12 roster:
Alexis Cortes: Virginia Development Academy
Gary Grigoryan: Virginia Development Academy
Parker Hook: Pipeline Soccer Club
Stiven Jiminez: Arlington Soccer
Cal Lackner: Pipeline Soccer Club
Connor Messick: Virginia Development Academy
Joseph Molina: Pipeline Soccer Club
Oliver Rivera: Loudoun Soccer Club
Lucas Sarvas: Arlington Soccer
Chris Applewhite: Arlington Soccer
"We received a lot of compliments about the P2P team and the quality of players we had," D.C. United Academy coach Ben Applefield said. "I think the success the group had is a testament to the work that all the clubs and coaches within the P2P program are doing on a daily basis within their respective environments."
In addition to winning the championship, Joseph Molina received the Golden Boot for the most goals in the tournament (8), and Lucas Sarvas received the Golden Ball for the most impactful player of the tournament.
"The players themselves also deserve a ton of credit," Applefield added. "In addition to their individual talents and abilities, they bought in to coming together as a group. Despite never playing before as a team, their chemistry and support for each other on and off the field only improved as the tournament went on."