Dix Hills Hurricanes win US Youth Soccer National League U-16 Red Division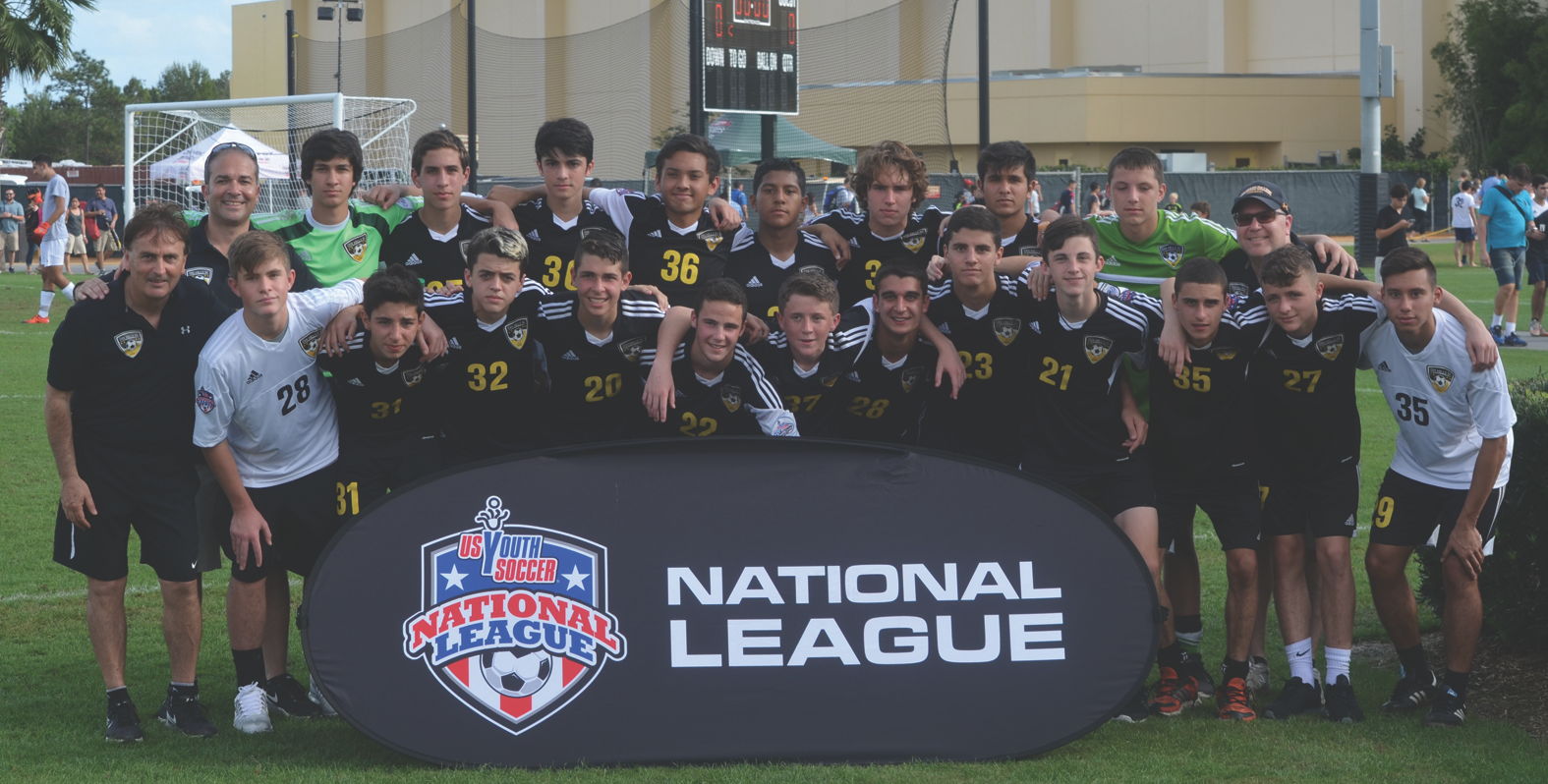 (Via ENYYSA) – The Dix Hills Hurricanes recently achieved what the New York Mets did last fall, winning a division in the National League. But the reference regarding Dix Hills is to the National League organized by US Youth Soccer.
Playing the best teams in youth soccer from across the country, Dix Hills had a 5-1-1 record, scoring 12 goals and conceding four while earning first place in the Boys-Under-16 Red Division on March 13. Dix Hills, playing out of the Eastern New York Youth Soccer Association (ENYYSA) and Long Island Junior Soccer League (LIJSL), defeated the two teams in the division who are part of Major League Soccer clubs, shutting out the LA Galaxy South Bay Gold, 1-0, on December 13 in North Carolina and topping the Chicago Fire Academy, 2-1, on December 29 at the ESPN Wide World of Sports Complex in Kissimmee, Florida. The seven division games are scheduled at soccer complexes across the United States, with National League matches in different age groups being played on one weekend so college coaches can easily scout the competition.
"The Hurricane players and their parents understand that winning shouldn't be the first priority of the players' development. We have created a nice group of players, respectful, unified and committed to training and working hard to become better each day," commented Jose Luis Rebay, coaching the team since 2012.
"We also have parents willing to work for the team, do fundraising to help with the travel and tournament expenses," Coach Rebay continued. "The economic cost for our families is considerable, when you add tournaments, league games, trips, hotels, meals, uniforms, coaches expenses and more."
As division winners, Dix Hills automatically qualifies for the US Youth Soccer national championships from July 26 to 31 in Frisco, Texas. This summer, Dix Hills hopes to add the national championship to their trophy case which includes the past two State Open Cup titles and going undefeated in the Region 1 Champions League last year.