Dix Hills Hurricanes U-16 Boys win 3rd straight ENY State Cup title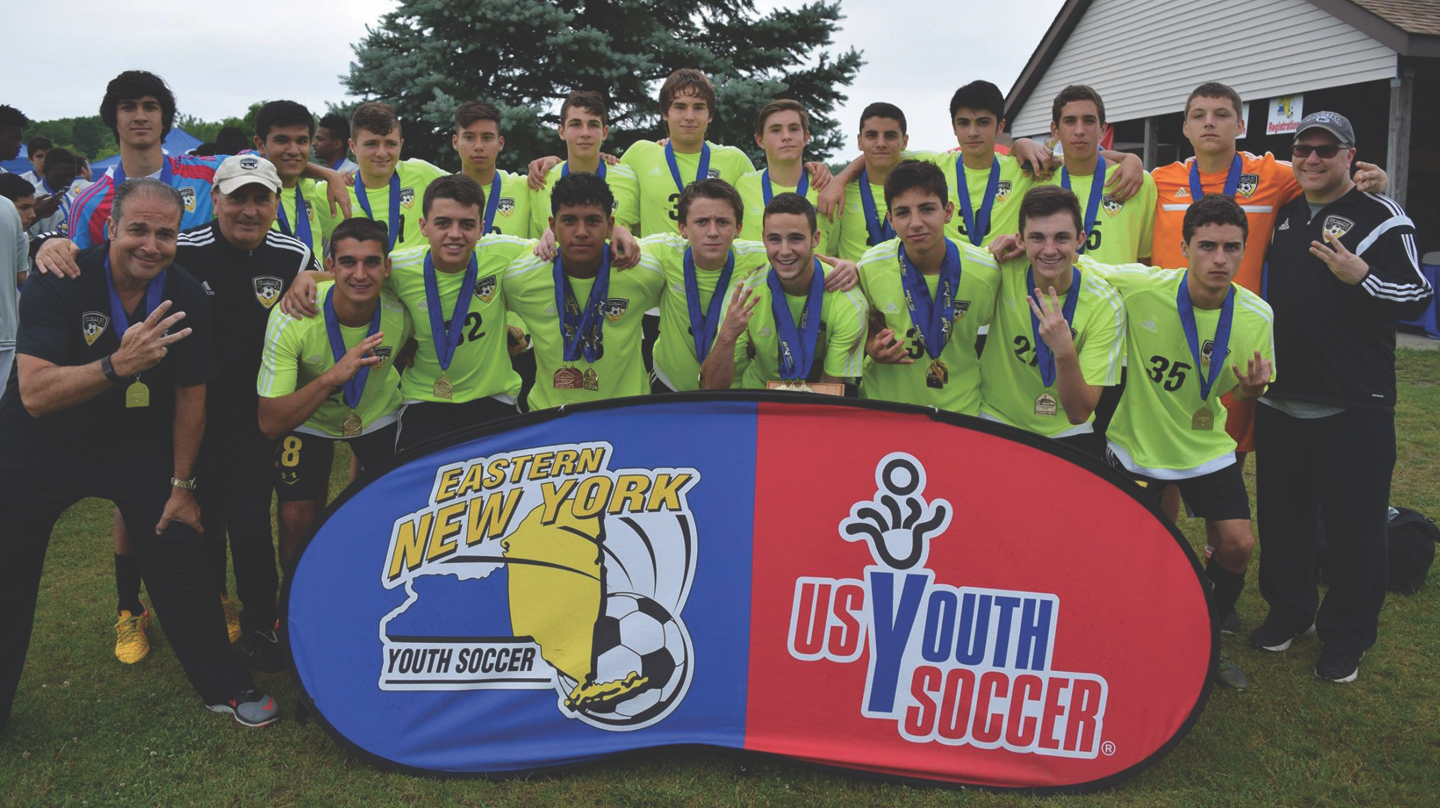 (Via ENYYSA) – As US Youth Soccer National League champions, the Dix Hills Hurricanes of the Long Island Junior Soccer League (LIJSL) have already qualified for the national championships this July in Frisco, Texas. But they added their third consecutive State Open Cup with a 3-0 win over the Pleasant Valley Cobras of the East Hudson Youth Soccer League (EHYSL) on June 4 at Stringham Park in LaGrange.
Leo Musacchia scored on a penalty kick for Dix Hills and Ethan Homler added two late insurance goals while keepers Mark DePasquale and Nick Gabiria shared the shutout in goal to bring the Boys-Under-16 Livio D'Arpino Cup back to Dix Hills. D'Arpino was a beloved Vice President of Eastern New York who was involved in seemingly every level of local soccer before his untimely passing in 2002.
"We were patient with our style of play of keeping the ball on the ground," said Dix Hills coach Jose Luis Rebay. "After the first goal, they pressed to get the tying goal and it opened up opportunities for us to capitalize on."
+Read: New York Rush Rowdies win Eastern NY U-16 Girls State Championship
After the match, all the Dix Hills players signed the game ball and gave it to Sal Pugliese, whose brother plays on the team. Sal is currently physically-challenged after going through multiple surgeries.
"We played the game today in Sal's honor," added Coach Rebay.
Dix Hills also added the Howard Rubenstein Sportsmanship Award, as determined by the game officials, to their overflowing trophy case.
As Eastern New York Youth Soccer Association (ENYYSA) champs, Dix Hills will be playing for the Regional championship from June 30 to July 5 in Barboursville, West Virginia and Eastern New York will help pay for their costs.