Development Academy East Conference Recap: Week 2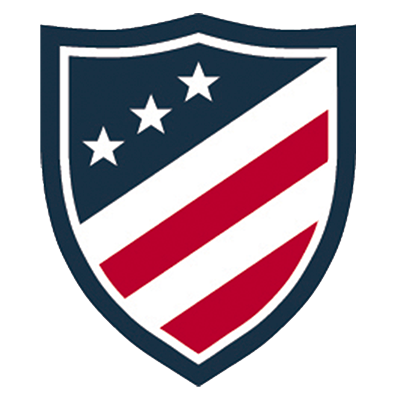 It was a busy weekend in the U.S. Soccer Development Academy East Conference, as many teams took the field for the first time in 2015. The New York Red Bulls dominated the competition at all age groups once again, while much of the conference saw parity throughout Labor Day weekend.
U13/14
Top game: Met Oval 1, BW Gottschee Academy 0
This age group had quite a few blowouts this weekend, but this was one of the closer matches. In a defensive affair, Rasheed Martin scored for Met Oval to give his squad its first victory of the season. Met Oval will look to contend with New York Red Bulls in the Metro Division. The Red Bulls are 2-0 this season and have outscored their opponents 13-1
Around the Conference
Speaking of the Red Bulls, they beat Richmond United, 5-1, for their second straight rout to start the 2015-16 USSDA campaign. After scoring four goals in the season opener against PA Classics, Kejiel Watt added two goals Saturday.
NJCSA is at the bottom of the East Conference standings after losses to D.C. United and Richmond United this weekend. Their schedule doesn't get any easier either, as NJCSA will play Red Bulls on Saturday.
Other Match-ups
Metro Division
D.C. United 3, NJSCA 1
Richmond United 4, NJCSA 1
North Atlantic Division
Lehigh Valley United 4, PA Classics 2
Bethesda Olney 3, Prince William Courage 0
D.C. United 3, NJSCA 1
Richmond United 4, NJCSA 1
Northeast Division
NYCFC 6, New England Revolution 1
South Atlantic Division
North Carolina Fusion 2, Triangle Fusion 0
U15/16
Top game: Orlando City SC 2, Georgia United 1
The top game entering the weekend was Orlando City SC against Georgia United, the first and second place teams in the Southeast Division last season. After edging out Georgia United for the No. 1 spot in the division a year ago, Orlando City followed that up with a 2-1 win Saturday afternoon behind two goals from Juan Soto. Zyen Jones scored Georgia United, but it wasn't enough to upend Orlando City SC, which suffered their first defeat to Concorde Fire on Sunday.
Orlando City SC coach Jeff Negalha, who said there are 10 players back from last year's team that won the division, was impressed with his squad's performance against Georgia United. He also sees the potential in his team going forward.
"I'm very pleased with the players and team," Negalha told SoccerWire.com. "I believe we will see growth and change as we progress in the season.  They are very committed and competitive to achieve success for the team and club."
Around the Conference
The New York Red Bulls are the first team to three wins, as they beat Richmond United and D.C. United this weekend. Omir Fernandez (three goals) and Zachary Ryan (two goals) shouldered the scoring load in a 7-0 thrashing of Richmond United on Saturday. Meanwhile, Ryan scored twice more Sunday against D.C. United in the team's 5-1 victory.
The only tie this weekend at this age group came on Saturday between Everton FC Westchester and Bethesda-Olney on Saturday afternoon.
After placing second in the Eastern Conference and earning the No. 2 in the playoffs last year, the Philadelphia Union are now 2-0 after its 5-1 win over Baltimore Armour. Darius Lewis led the squad with two goals.
Other Match-ups
Atlantic Division
D.C. United 3, NJCSA 2
PA Classics 2, Players Development Academy 0
Richmond United 5, NJCSA 1
Northeast Division
New England Revolution 1, Oakwood Soccer Club 0
Empire United 3, Seacoast United 0
Southeast Division
Boca United Football 2, Concorde Fire 0
Boca Football Club 2, Georgia United 1
U17/18
Top game: D.C. United 5, New York Red Bulls 1
The Red Bulls beat PA Classics and Richmond United handily to start the year but couldn't compete with D.C. United on Sunday morning. Five different players scored for D.C. United, including Carson Jeffris and Miles Robinson, who played 21 and 38 minutes, respectively. Brian Saramago, who was one of the highest goal scorers at the U15/16 level last season, netted the only goal for the Red Bulls.
Around the Conference
Along with D.C. United, Player Development Academy are the only other Atlantic Division team at 2-0. It took care of PA Classics, 4-0, and have yet to allow a goal in the first two games.
The Union bounced back from a season-opening shutout loss to PDA and blew out Baltimore Armour, 6-0. Yosef Samuel carried the squad by recording a hat trick, while Tiger Graham added two goals.
Other Match-ups
Atlantic Division
New York Red Bulls 3, Richmond United 0
Bethesda-Olney 3, Everton FC Westchester 1
D.C. United 2, NJCSA 0
Richmond United 1, NJCSA 1
D.C. United 5, New York Red Bulls 1
Northeast Division
New England Revolution 3, Oakwood Soccer Club 0
Empire United 2, Seacoast United 1
Southeast Division
Concorde Fire 2, Boca United Football 0
Orlando City SC 1, Georgia United 1
Concorde Fire 1, Orlando City SC 1
Georgia United 6, Boca United Football 0