Denver men's soccer adds Owen Griffith to coaching staff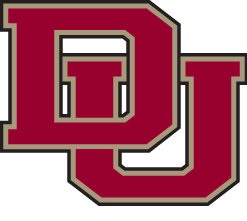 DENVER (Via University of Denver) – University of Denver men's soccer head coach Jamie Franks has named former Penn State assistant Owen Griffith an assistant coach to complete his full time staff ahead of the 2019 season.
"We're extremely excited to add Owen to the organization." Franks said. "Owen's belief that his primary job is to develop people will serve him well in our department. His emotional intelligence, work ethic and honesty allows him to connect to people. He's been able to see both sides of it at Penn State as both a student-athlete and a member of the coaching staff. As a three-time captain, he understands the ownership that is needed from the leaders in order to push the team culture forward. We're looking forward to him making an immediate impact on our student-athletes."
Griffith was a member of the Penn State men's soccer coaching staff for four seasons as a volunteer assistant coach, the Director of Operations and Player Development and as an assistant coach. The newest member of the Denver coaching staff joined the Penn State staff after a four-year playing career with the Nittany Lions under current Omaha head coach Bob Warming.
A three-year captain, Griffith played in 77 career matches for Penn State, starting 67. Griffith started in the Nittany Lions' defensive midfield, netting four goals and adding six assists in his career. During his career, Penn State won consecutive Big Ten titles in 2012 and 2013, qualified for two NCAA Tournaments and reached the Round of 16 in 2013. The three-time All-Big Ten honoree was named to the All-Region Team in 2014.
In 2015, Griffith played for Eastern Suburbs AFC in New Zealand's Northern Premier League, winning both the league title and the Chatham Cup. The Academic All-Big Ten honoree graduated with a degree in kinesiology.
"I'm extremely humbled to be a part of such a driven, focused program," Griffith said. "The staff and athletic department have all experienced considerable levels of success, but everyone is constantly hungry for bigger things. I've thoroughly enjoyed my interaction with the team so far. They are a group of players with unbelievable work-rate, potential and connection to one another. I feel truly privileged to play a part in their development as both soccer players and people, and I know that they'll do big things if they continue to take pride in their daily process."
Former Denver assistant Zach Haines was named the head coach at High Point in February.