Denver men's soccer adds volunteer assistant coach Dan Jackson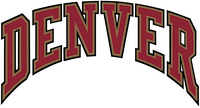 DENVER – The University of Denver men's soccer team has named former Pioneer goalkeeper Dan Jackson its volunteer assistant ahead of the 2019 season, head coach Jamie Franks announced on Wednesday.
"I couldn't be more excited to add Dan Jackson to our staff," Franks said. "He was a leader here as a student-athlete, anchoring the back for us in our first undefeated season. He's a great fit for our staff as his focus is on the development of the person first and he can really connect with our team. Every student-athlete that comes through our locker room is trying to leave this program better than how they found it. Dan did that as a player, and is now returning to the program in a new role with the desire to lead us to our goal of winning a National Championship.
Following four years at UNC Asheville, including a redshirt season in 2011, Jackson arrived on the Denver campus in 2015, leading the Pioneers to their first of back-to-back unbeaten regular seasons. Jackson allowed just eight goals in 2015 for a 0.40 goals against average, making 40 saves en-route to 12 cleansheets and a 15-1-3 record.
"The way the program has progressed throughout the years has been inspiring – even since I played in Jamie's inaugural season as a head coach back in 2015," Jackson said. "The student-athletes, coaching staff and support staff are so granular in their approach with everything that they do, on and off the field, that I had to come back and be a small piece. The University of Denver is a special place for me as it has provided me with an outstanding education and an unforgettable student-athlete experience. However, the biggest take away was how important the culture is within an organization and the emphasis on having good character – whether that be amongst teammates or coworkers. I am excited to contribute in any way that I can."
Jackson's goals against average in 2015 was good for third in the country in that category, while he also finished 10th in save percentage (0.833).
Following the 2015 campaign, Jackson finished his second year of his MS in marketing at the University of Denver, while serving as the program's graduate assistant coach. Jackson also signed a professional contract to play for the USL's Colorado Switchbacks FC.