Delaware Boys Soccer Gatorade Player of the Year to join New Jersey Institute of Technology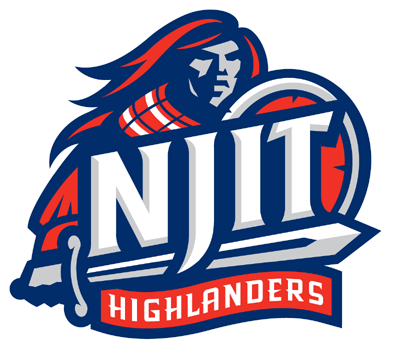 NEWARK, NJ (Via NJIT Athletics) — Samuel Jester, the most honored boys soccer player in the high school Class of 2015 in the State of Delaware, will enroll at NJIT and begin playing for the Highlanders in the upcoming season.
Jester, who will soon graduate from Appoquinimink High School in Middletown, DE, earlier was named as Delaware's top male player for the 2014 season, earning the coveted Gatorade Player of the Year for the state by USA TODAY.
The Gatorade Player of the Year program annually recognizes one winner in the District of Columbia and each of the 50 states that sanction high school football, girls volleyball, boys and girls cross country, boys and girls basketball, boys and girls soccer, baseball, softball, and boys and girls track & field, and awards one National Player of the Year in each sport. In addition to athletic excellence, the award recognizes academic achievement and exemplary character on and off the field.
He was also named Delaware Player of the Year for 2014 by the state's largest newspaper, The News Journal of Wilmington.
Further, Jester was one of 30 nationwide named as a midfielder All-American by the National Soccer Coaches Association of America (NSCAA); the 5-foot-10 standout, scored 21 goals and recorded 10 assists as a senior and was selected to play in the High School All-American game in North Carolina.
He led his team to the state Flight A Championship and a 15-0 regular season record before falling to eventual champion Salesianum in the Division I state semifinals.  Appoquinimink finished the 2014 season with a 16-1 mark.
"Samuel is a student of the game who has a nose for the goal and the drive and determination that will help him succeed at the next level," said head coach Didier Orellana. "We look forward to watching him develop as a Highlander".
For his career, Jester had 75 goals and 43 assists and was a two-time Flight A Blue-Hen Conference Player of the Year.
Jester, who intends to major in business at NJIT, earned D1AA Scholar-Athlete award recognition and was honored on the Blue-Hen Academic All-Conference High Honor Roll.
Although Delaware is a small state, it has been kind to NJIT men's soccer over the years. Jester's classmate and teammate going back to youth club days, Ryan Moore, is also signed to a National Letter of Intent to become a Highlander beginning in August.
Joshua Mercer, who will be a senior for NJIT in 2015, was one of two finalists for Delaware's Gatorade Player of the Year as a senior at Indian River High in the 2011 season, tied for the NJIT goals lead in his junior season, netting five. He was also an NSCAA All-East Region scholar.
Going back farther, Eddie Romero, a graduate of Delaware's Sussex HS, was one of the standouts on the earliest Division I teams at NJIT. He scored 13 goals in three seasons as a Highlander, ending his career in 2008.
Bobby Herrera, from Dover, DE, was a three-year co-captain of the Highlanders, ending his playing career in 2007.