Defender Casey Short to miss USWNT training camp with hip injury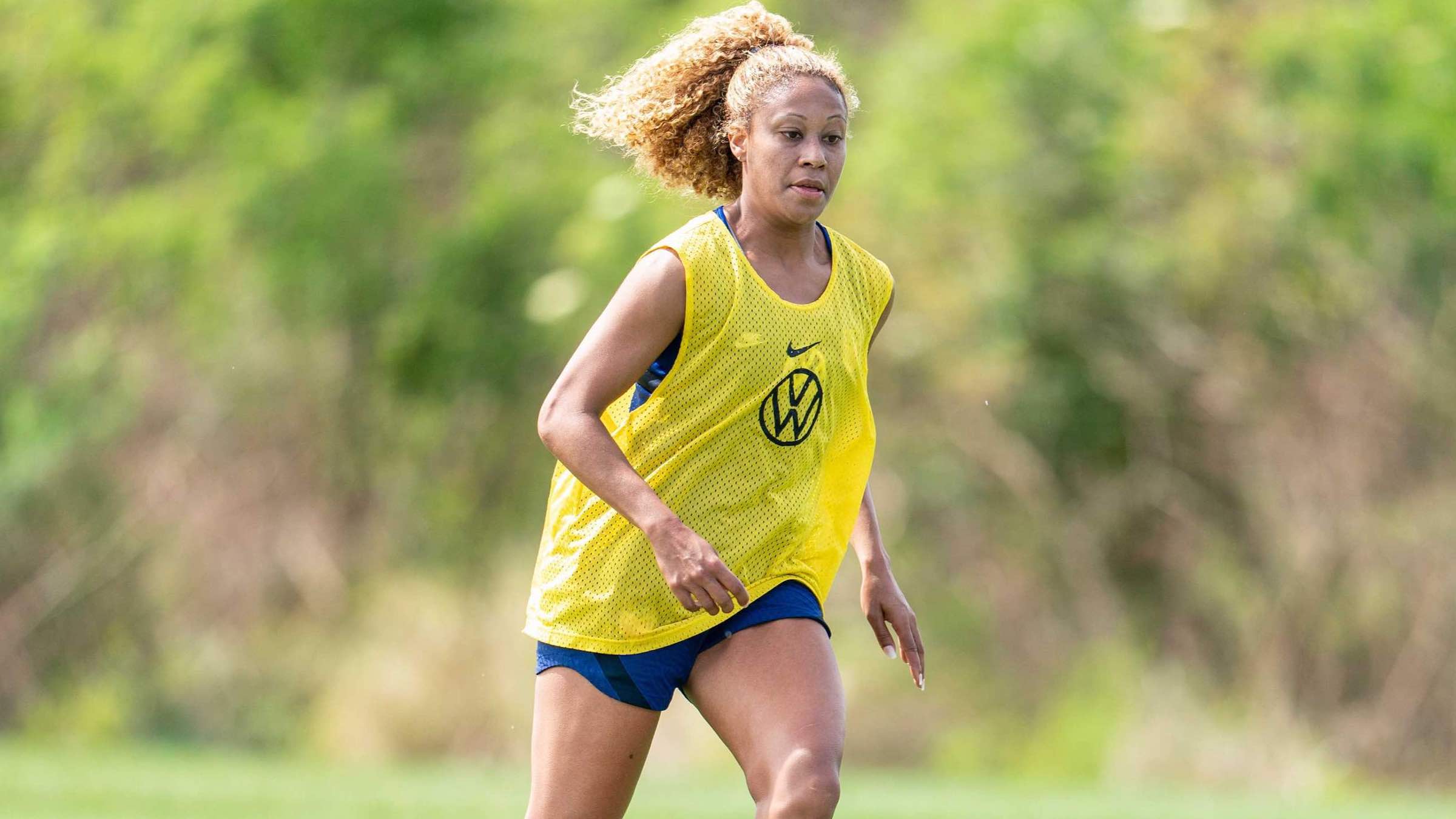 CHICAGO – Chicago Red Stars defender Casey Short has been ruled out of the upcoming U.S. Women's National Team training camp due to a hip injury.
She did not travel to Colorado and will not be replaced on the roster. The training camp, which runs from Oct. 18-28 in Commerce City, will be conducted with 26 players.
USWNT OCTOBER TRAINING CAMP ROSTER (CLUB; CAPS/GOALS)
GOALKEEPERS (4): Aubrey Bledsoe (Washington Spirit; 0), Jane Campbell (Houston Dash; 3), Ashlyn Harris (Orlando Pride; 25), Alyssa Naeher (Chicago Red Stars; 63)
DEFENDERS (9): Abby Dahlkemper (North Carolina Courage; 61/0), Tierna Davidson (Chicago Red Stars; 26/1), Crystal Dunn (North Carolina Courage; 104/24), Naomi Girma (Stanford; 0/0), Sarah Gorden (Chicago Red Stars; 0/0) Ali Krieger (Orlando Pride; 107/1), Kelley O'Hara (Utah Royals FC; 131/2), Margaret Purce (Sky Blue FC; 1/0), Becky Sauerbrunn (Portland Thorns FC; 177/0)
MIDFIELDERS (7): Shea Groom (Houston Dash; 0/0), Lindsey Horan (Portland Thorns FC; 86/19), Morgan Gautrat (Chicago Red Stars; 87/8), Jaelin Howell (Florida State; 0/0), Catarina Macario (Stanford; 0/0), Kristie Mewis (Houston Dash; 15/1), Ashley Sanchez (Washington Spirit; 0/0)
FORWARDS (6): Bethany Balcer (OL Reign; 0/0), Mia Fishel (UCLA; 0/0), Ashley Hatch (Washington Spirit; 2/0), Sophia Smith (Portland Thorns FC; 0/0), Kealia Watt (Chicago Red Stars; 3/1), Lynn Williams (North Carolina Courage; 28/9)