Dave Sarachan names 21-player USMNT roster for Portugal friendly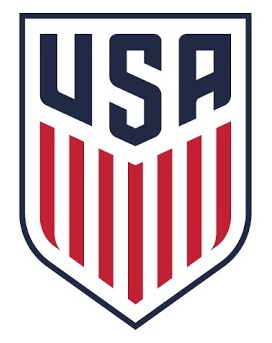 CHICAGO (Via U.S. Soccer) – With an eye towards the future, U.S. Men's National Team acting head coach Dave Sarachan has called 21 players into training camp in advance of the USA's final match of 2017, a friendly against third-ranked Portugal on Nov. 14 in Leiria.
Kickoff at Estádio Dr.Magalhães Pessoa is set for 3:45 p.m. ET, and the match will be broadcast live on FS1, UniMas and UDN.
"The one word that I would use in reference to all of this is opportunity," Sarachan said. "It's an opportunity for many players who haven't been in the picture that we feel have a bright future with the National Team to get to measure themselves in a game against a quality opponent. It's an opportunity for our National Team to finish out 2017 in a positive way. It's also just an opportunity to move on. As much as we're still gutted from how things turned out with qualifying, we have to look ahead and finish out the year the right way."
U.S. ROSTER BY POSITION (Club; Caps/Goals):
GOALKEEPERS (3): Jesse Gonzalez (FC Dallas; 0/0), Bill Hamid (Midtjylland/DEN; 3/0), Ethan Horvath (Club Brugge/BEL; 1/0)
DEFENDERS (7): John Brooks (Wolfsburg/GER; 32/3), Cameron Carter-Vickers (Sheffield United/ENG; 0/0), Eric Lichaj (Nottingham Forest/ENG; 13/1), Matt Miazga (Vitesse/NED; 3/1), Tim Ream (Fulham/ENG; 26/1), Jorge Villafaña (Santos Laguna/MEX; 14/0), DeAndre Yedlin (Newcastle United/ENG; 48/0)
MIDFIELDERS (7): Kellyn Acosta (FC Dallas; 16/1), Tyler Adams (New York Red Bulls; 0/0), Alejandro Bedoya (Philadelphia Union; 65/2), Lynden Gooch (Sunderland/ENG; 2/0), Weston McKennie (Schalke/GER; 0/0), Kelyn Rowe (New England Revolution; 3/1), Danny Williams (Huddersfield Town/ENG; 22/2)
FORWARDS (4): Juan Agudelo (New England Revolution; 26/3), Dom Dwyer (Orlando City SC; 3/2), C.J. Sapong (Philadelphia Union; 2/0), Josh Sargent (St. Louis Scott Gallagher; 0/0)
YOUTH SERVED
As the performances of the past year have shown, there are a number of promising prospects in the U.S. program, and several of them will gain seasoning with the senior team in this camp. More than half the players on the U.S. roster are 24 years old or younger, and seven players have taken part in the USA's previous two U-20 World Cup cycles: Kellyn Acosta, Cameron Carter-Vickers, Lynden Gooch, Ethan Horvath, Matt Miazga, Weston McKennie and Josh Sargent.
SEASONING SPRINKLED IN
Not all the youth is coupled with inexperience. 2014 FIFA World Cup veterans John Brooks and DeAndre Yedlin will be part of the nucleus of the squad in the next cycle. The starting right back for Newcastle, Yedlin is just two shy of 50 appearances for the United States. In Portugal, they will be bolstered by the veteran leadership of Alejandro Bedoya and Tim Ream. This group is also populated with players who have tasted success at the international level, as a total of 10 were part of the 2017 Gold Cup-winning squad.
ON THE INJURED LIST
A few of the USA's best and brightest were unavailable for selection due to injury. Paul Arriola had a minor procedure immediately following the season for D.C. United. Jordan Morris continues to recover from a hamstring injury, while Bobby Wood has been dealing with a lingering knee issue and will use the international break to receive treatment. In addition, players involved in their league playoffs were allowed to remain with their clubs.
ROSTER NOTES
A total of 12 players on the roster feature for clubs abroad: England (6), Germany (2), Belgium, Denmark, Mexico and the Netherlands (one each).
Eight players represent five different M.L.S. clubs: FC Dallas, New England Revolution and Philadelphia Union (2 each); New York Red Bulls and Orlando City SC.
Twelve players are age 24 or younger: (24) Juan Agudelo, John Brooks, DeAndre Yedlin; (22) Kellyn Acosta, Jesse Gonzalez, Ethan Horvath, Matt Miazga; (21) Lynden Gooch; (19) Cameron Carter-Vickers, Weston McKennie; (18) Tyler Adams; (17) Josh Sargent.
Ten players were part of the USA's 2017 Gold Cup championship squad: Acosta, Juan Agudelo, Alejandro Bedoya, Dom Dwyer, Gonzalez, Bill Hamid, Eric Lichaj, Miazga, Kelyn Rowe and Jorge Villafaña.
With 65 appearances, midfielder Alejandro Bedoya is the most capped player on the roster, followed by Yedlin (48 caps) and Brooks (32).
Seven players have taken part in the USA's previous two U-20 World Cup cycles: Acosta, Carter-Vickers, Gooch, Horvath, Miazga, McKennie and Sargent.
Five players arrive in Portugal looking for their first MNT caps: Adams, Carter-Vickers, Gonzalez, McKennie and Sargent.
Adams, McKennie and Sargent have been called to MNT camp for the first time.
Having made his Bundesliga debut for Schalke at the end of last season, McKennie has appeared in seven of the club's 11 league matches this season. The 19-year-old played 90 minutes in the club's 1-0 win at Freiburg on Saturday and arrives in Portugal with Schalke sitting fourth in the Bundesliga.
A member of the U.S. side that drove to the Quarterfinals of the 2017 FIFA U-20 World Cup, the 18-year-old Adams comes off a strong season with the New York Red Bulls. Showing his versatility, Adams played in both central midfield and right back, appearing in 32 matches across all competitions while helping the club to a postseason berth and the Lamar Hunt U.S. Open Cup Final.
2017 has been a year for the ages for Sargent. The O'Fallon, Mo., native captained the U.S. to qualification for the 2017 FIFA U-17 World Cup before being named to the USA squad at the FIFA U-20 World Cup. His four-goal, one-assist performance in Korea Republic saw him win the tournament's Silver Boot while leading the U.S. to a Quarterfinal finish. Sargent then returned to captain the USA at the U-17 World Cup where the team also advanced to the Quarterfinals.
Sargent becomes the first U.S. player to appear in a U-17, U-20 and MNT camp during the same calendar year.
With 65 appearances, midfielder Alejandro Bedoya is the most capped player on the roster, followed by Yedlin (48 caps) and Brooks (32).
Following his recovery from a thigh injury suffered in his debut with Wolfsburg in August, Brooks has gone the full 90 minutes in each of the club's last two matches.
During the MNT's 2014 FIFA World Cup meeting with Portugal, Bedoya started the match before Yedlin replaced him in the 72nd minute.
Now with English Premier League side Huddersfield Town, midfielder Danny Williams looks to make his first MNT appearance since a 1-1 draw with New Zealand on Oct. 11, 2016.
Fresh off leading all U.S. eligible M.L.S. players with 16 goals this season, forward C.J. Sapong seeks his first MNT cap since Jan. 25, 2012, at Panama.