Dates, locations announced for Fall 2015 id² Training Camps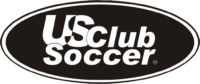 (Via US Club Soccer) – The final two id² Training Camps of the current cycle, targeting boys born in 2002 and girls born in 2001-02, will be held Sept. 24-27 at PDA Soccer Complex in Somerset, N.J., and Dec. 10-13 at Grande Sports World in Casa Grande, Ariz.
Player invitations will be sent soon based on a nationwide scouting and recommendation process. Opportunities for players at id² Training Camps include: training with some of the nation's best coaches, playing with and against some of the nation's best players in their age group, exposure to U.S. Soccer scouts, and off-the-field guest speakers and classroom sessions – creating a multi-faceted learning experience.
Both the PDA Soccer Complex and Grande Sports World are familiar venues to the id² circuit. PDA Soccer Complex was also home to the National Cup Mid-Atlantic Regional for the second consecutive year earlier this summer and serves as the annual venue to the Northeast Pre-Academy League PDP event in June.
Top performers from these fall camps, as well as from a pair of camps held in the spring (March 26-29 in Chula Vista, Calif., and April 16-19 in Raleigh, N.C.), will be selected for id² National Selection programming in 2016.
Now in its 12th year, the id² Program provides an opportunity for the country's top youth soccer players to be identified and developed, and scouted for inclusion in U.S. Soccer's National Team programs. Open to all players regardless of affiliation, or lack thereof, the id² Program is an Olympic Development Program approved by the U.S. Olympic Committee and U.S. Soccer Federation.
The targeted age groups for each id² Program cycle are established every year in consultation with U.S. Soccer in order to align with the scouting priorities for the U-14 National Teams. There is no cost to players to be identified for or participate in the id2 Program. For id2 Training Camps, all lodging, meals and training gear are provided at no cost by US Club Soccer and Nike.