Dartmouth women's soccer unveils 7-player recruiting class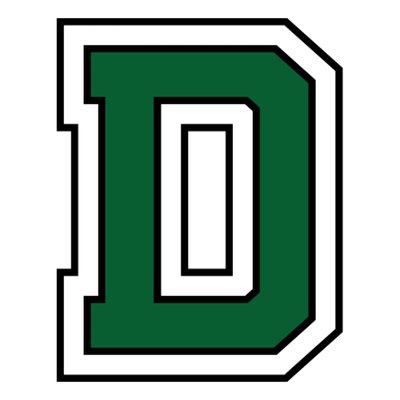 HANOVER, N.H. (Via Dartmouth College) – Dartmouth women's soccer head coach Ron Rainey has announced the seven incoming freshman that will be joining the program in the fall.
Goalkeeper Charlotte Cyr, forward Ellie Geier, defender Relly Ladner, Forward Juliet Moncho, defender Sophie Pinnie, midfielder Isabella Villaflor and forward Allie Winstanley make up the class of 2023.
"We are excited about the class of 2022. This is a nice group of student athletes and people who will add to the culture of DWS. We are looking forward to adding them in the fall to the Dartmouth community!"
Charlotte Cyr
Hometown/High School: Wethersfield, Conn. / Kingswood-Oxford Wyverns
Position: Goalkeeper
Club Team: FSA FC
Accolades: All-State 2015-2018 … played in the all-star game 2016-2018 … Most Valuable Player 2017 … Most Valuable Player 2018 … Senior Bowl 2018 … Junior All-Star Game 2017 … coaches award 2016 … won North American National Championship 2018 … won Showcase National Championship 2017 … PDP invitee 2016-2018 … US national training camp invitee 2015 and 2016.
Rainey: "Charlotte is a fine shot stopping goalkeeper who is quick and athletic. She makes solid saves and can make the spectacular save in games. She has a great personality and attitude and we are looking forward to having her here."
Ellie Geier
Hometown/High School: Hinsdale, Ill. / Hinsdale Central
Position: Forward
Club Team: Shockers FC
Accolades: Invited to US Soccer Training Centers and ECNL PDP … Illinois State Team 2013-2017.
Rainey: "Ellie does a nice job in the attack going forward, she can play both on the right and left hand side and will be a nice addition for our forwards."
Relly Ladner
Hometown/High School: Wayne, Pa. / The Baldwin School
Position: Defense
Club Team: Penn Fusion
Accolades: First Team All Inter-Ac … All Main Line Second Team … MVP of team & Friends League … First Team All-League … scored the game winning goal for PAISAA State Championship game.
Rainey: "Relly is a hard working defender that likes to tackle and win balls. She has a great mentality on the field and we are looking forward to getting her to Hanover."
Juliet Moncho
Hometown/High School: Edmond, Okla. / Casady School
Position: Forward
Club Team: Oklahoma Energy
Accolades: Best 11 in DA winter showcase … South Africa U20 National Team Champion … 2017 All-SPC Honorable Mention.
Rainey: "Juliet can play a variety of positions. We have seen her up top and also in the back. Her experience in both places will allow for flexibility as she comes to campus and begins training with the team. Another hard working player who will be a great team member as well!"
Sophie Pinnie
Hometown/High School: Glann Mills, Pa. / Academy of Notre Dame De Namur
Position: Defense
Club Team: Penn Fusion
Accolades: Was selected for inaugural U.S. Soccer DA team … deferred high school soccer to play U.S. DA soccer … U.S. Soccer National Training Center invitee … Penn Fusion ECNL team captain … EPYSA ODP State Team … Philadelphia Union Juniors Academy.
Rainey: "Sophie can play at any of the four spots in the back and does a nice job winning balls and playing forward. She is Teammates in club with Relly and we are looking forward to having her on campus"
Isabella Villaflor
Hometown/High School: Mississauga, Ontario / John Fraser Secondary School
Position: Midfield
Club Team: Burlington Bayhawks
Accolades: Bronze medalist at National Championships 2018 … Ontario Cup Champions 2018 … Team Ontario 2017 … OPDL Cup Winners 2017.
Rainey: "Villy plays in the center of midfield and can go 18 to 18 winning balls and also distributing them in possession. Her playing background in Canada gives her a good experience to add to the team."
Allie Winstanley
Hometown/High School: Concord, Mass. / Noble and Greenough School
Position: Forward
Club Team: FC Stars of Mass
Accolades: ECNL Northeast Conference Player of the Year (2018) … ECNL All-American Team (2018) … ECNL PDP Roster (2018) … 2018 ECNL National Training Camp roster … New England Soccer Player of the Year (2019) … Independent School League MVP … United Soccer Coaches All-American (2019).
Rainey: "Allie is a forward who works both on the ball and off the ball hard and she defends well. She had done a nice job scoring goals with her club and high school and we are looking forward to seeing that translate for DWS!"