Daniel Clitnovici named associate head coach for Villanova soccer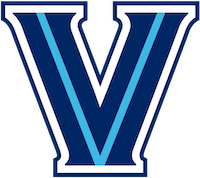 (Via Villanova University) – Villanova women's soccer head coach Chris McLain announced on Wednesday afternoon that Daniel Clitnovici has been promoted to associate head coach.
"When Villanova hired me as head coach, the first guy I knew had to be a part of this journey with me was Daniel," shared McLain. "Even though his title didn't show it in the beginning, the program was getting two head coaches. I'm so honored to call this guy my friend but I'm even more excited to announce today Daniel Clitnovici as Associate Head Coach for Women's Soccer at Villanova University."
Coach Clitnovici who joined McLain from Ohio State in 2017 has been an integral component in the positive rejuvenation of the Villanova Women's soccer program. Prior to McLain's arrival to Villanova, both coaches lead Ohio State deep into the NCAA Tournament. The success continues to follow them as Villanova increased their wins from 4 before their arrival to 6 and then to 9 in 2018.
The 2018 season was the most productive season in some time for the Wildcats, having the most season wins, and home game wins the program has seen since 2009, most away wins since 2006, least amount of goals conceded since 2012, most goals scored since 2011. Wins over 2018 SEC Champions (LSU) and CAA Regular Season Champions (JMU) and finished the season with the highest final season RPI since 2009. Also, Villanova's had three players earn on a spot on the All-BIG EAST Freshman Team and found themselves ranked in the United Soccer Coaches Division I East Poll.
"I'm very humbled by the promotion. Villanova is a special place and has made my last two years here very special. I'm extremely blessed to be working with such a great group of young women on this team who offer their unconditional support of me as their coach. I've been able to develop further as a coach and a person because of them and I'm looking forward to the future," stated Clitnovici.
+READ: New York City FC, World Class FC form girls academy partnership
McLain added, "I once was told that the true measure of a coach is the impact he has, not only on his program, but more importantly on his players. Daniel positively impacts our players, our university, our community and is a great representation of our program, his professionalism and expertise is world class."
Clitnovici, who came to Villanova with McLain, boasts a respectable soccer resume as both a player and coach. Having played professionally for over 10 years in top flights in Europe and Australia he went on to have leadership coaching roles with reputable international soccer brands like the Colorado Rapids of the Major League Soccer and the Western New York Flash of the National Women's Professional Soccer League. Clitnovici has coached professionally as either a head coach, assistant coach or Elite Level Academy Director for over 10 years and has received national accolades by leading the Colorado Rapids U20 Women's team to a National Championship win in 2012. Clitnovici holds a U.S. Soccer Federation "A" License and has held roles with U.S. Soccer Federation as a National Licensing Instructor.
"The Athletics department, the school, and McLain are committed to exemplifying the highest standards in everything they do, the support and resources that the women's soccer program is offered day in day out is something that has been really exciting being a part of and something that I am very grateful for," said Clitnovici.
Clitnovici is actively involved in the community as Lower Merion Soccer Club's Girls Director where he is actively mentoring coaches, developing players and giving technical direction to the overall club direction. Daniel is married to Mindy and has three boys, Daniel (3), Joseph (2) and Cam (born in Feb. 2019).