Dallas Cup to admit USL Academy teams in 2018 through new partnership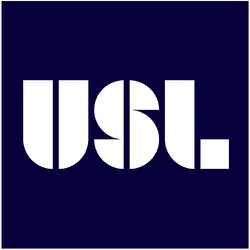 TAMPA, Fla. (Via USL) – The United Soccer League announced on Tuesday a new agreement with internationally renowned youth competition the Dallas Cup that will see USL Academy teams enter the event in the 2018 season.
Teams from the academies of the Charleston Battery, OKC Energy FC, Orange County SC, Pittsburgh Riverhounds, Rio Grande Valley FC, Saint Louis FC and San Antonio FC will all compete at the 2018 Dr Pepper Dallas Cup, with the 39th edition of the tournament set to be held between March 25 and April 1, 2018, in Frisco, Texas.
"We are delighted to establish this relationship with one of the most prestigious Academy events in the world," said USL VP of Competition and Technical Development Gordon Bengtson. "Providing a platform for the top teams from professional USL academies to go head-to-head against elite competition from around the world is a tremendous step forward. Offering opportunities such as this on an annual basis provides crucial experience and important reference points for young, aspiring players as they compete to reach the professional ranks with their hometown USL clubs in the future.
"As a league, we are always looking for new approaches that will help grow local talent in our teams' markets. Working alongside the Dallas Cup creates significantly more opportunity for those ideas to come to fruition in the immediate future."
An invitation-only event, the Dallas Cup selects the best teams from hundreds of qualified applications the tournament receives each year. Although there have been several iterations over the years to the tournament's format, the Dallas Cup is currently comprised of seven age groups from Under-13 through U-17, U-19 and the U-19 Gordon Jago Super Group. The tournament's field attracts top teams from across the United States and the world each year, with teams from England, Japan, Mexico and the U.S. all claiming championships at the 2017 edition of the tournament.
The high level of competition will provide the seven USL clubs in attendance the chance to measure themselves against outstanding players and teams from across the U.S. and potentially the world, with the likes of Landon Donovan, David Beckham, Javier 'Chicharito' Hernandez, Wayne Rooney and Clint Dempsey all having previously competed at the event during their youth careers.
"Establishing this relationship with the USL will provide a great opportunity for the young standouts within the league's Academy system to challenge themselves at the Dallas Cup each year," said Dallas Cup Executive Director Andy Swift. "We look forward to working with the USL for many years to come as its clubs provide a strong platform for professional player development in the United States."