D.C. United U-13 ready to represent U.S. Soccer at CONCACAF Champions League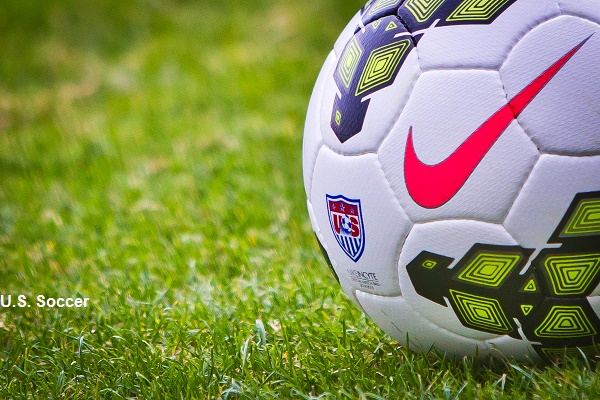 (Via U.S. Soccer) – In 1998, D.C. United made history as they became the first American club to be crowned champions of CONCACAF after beating Mexican side Toluca in that year's Champions Cup Final.
Nearly 20 years later, a younger crop of players will represent the Black and Red as the U.S. Soccer Development Academy's representatives to the inaugural U-13 Scotiabank CONCACAF Champions League beginning Tuesday, Aug. 4 at the Mexico City-based Academy facilities of Liga MX club Cruz Azul.
"It's a great honor for our club to be selected and represent U.S. Soccer in this tournament," said D.C. United U-13 Academy head coach John Bello. "Our players were all very excited when they got the news that they were going to go down. They're really proud of it and want to put their best foot forward in this tournament."
When CONCACAF approached U.S. Soccer about who should represent the Development Academy at the tournament, they went in search of a club whose first team had some history in the regional championship. Along with winning the 1998 title, United's 10 appearances in either the CONCACAF Champions Cup or Champions League, is an MLS record.
Beyond first team history, CONCACAF also looked for a club that had developed a good track record of developing players and the D.C. United Academy was a perfect fit according to U.S. Soccer's Director of Scouting Tony Lepore.
"United has a strong history of player production," he told ussoccer.com. "The D.C. area is a hotbed for developing talent for youth and senior national teams."
The numbers back it up. Since 2007, the club has placed 38 players on U.S. Soccer Youth National Teams from the U-14 to U-23 age groups and has helped develop many notable professional players, including Bill Hamid, Andy Najar, Romain Gall, Jalen Robinson, Michael Seaton and Conor Shanosky. Still just 24 years old, Hamid has also played twice for the U.S. Men's National Team.
Clint Peay, the Development Academy's Technical Advisor for the Mid Atlantic region and a former D.C. United player, was familiar with the club's player pool and with a tight timetable, pushed quickly to get the side involved in the tournament.
"Clint had worked together with the D.C. United Academy on a number of initiatives and felt good about what they had," continued Lepore. "We immediately contacted Academy Director Nolan Sheldon and with the support of the club, Nolan immediately jumped at it because they value international competition and knew what an experience like this could mean for their young players as they continue with an eye towards developing more professionals."
The tournament schedule is tight, with clubs playing three group matches in three days from Tuesday to Thursday. D.C. United will face fellow MLS Academy, the Montreal Impact, Jamaican club Harbor View FC and a club TBA from Liga MX. Should they finish in the top two in their group, they'll play a semifinal on Friday with the final and third place matches coming on Saturday.
Bello admits that the trip to Mexico City will be the first time many of his U-13 side will play outside of the country. Now in his third year with the United Academy, he hopes the experience will keep his players focused on continuing to improve as they prepare for the fall Development Academy season.
"For them it'll be a real eye-opener," Bellow said. "I remember back to when I was growing up playing and went on an international trip, it was really eye-opening to see where the level was in other countries. Sometimes because these guys play for an MLS Academy, they'll think they've already achieved everything, when the reality is they need to keep working really hard on their development in order to compete at an international standard, which is what their overall objective is."
"Seeing where they stack up internationally should give them a good gauge of where they stand and what they need to build on."