D.C. United announce plans to launch D.C. United Futsal Academy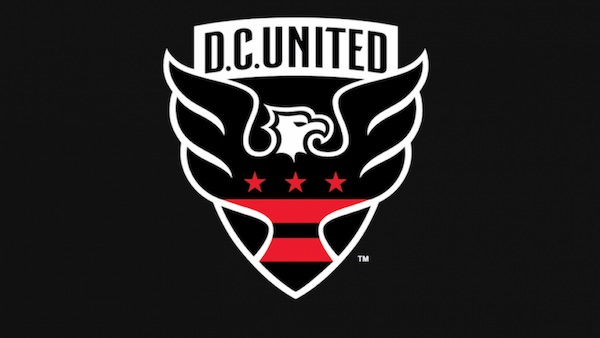 WASHINGTON (Via D.C. United) – D.C. United have announced a partnership with Soccer the Brazilian Way to provide their academy with supplementary Futsal training to develop technical skills and enable year-round training for youth players. The program's goal is to identify and train more top young prospects in the DMV.
"We are very excited to work with Gus Donolo at Soccer the Brazilian Way to bring a first class Futsal program to D.C. United," Ryan Martin, D.C. United Academy Director, said. "From former Black-and-Red greats Luciano Emilio and Marcelo Sarvas to current stars Luciano Acosta and Lucas Rodríguez, Futsal has helped develop some of the top players in the world. It will aid the MLS developmental growth process and we want to provide the same opportunity for not only D.C. United Academy players but players across the DMV region. This partnership allows young players to play year-round and maximize their time with the ball. We're really looking forward to adding this program to the club and giving our players the best resources available for development."
Futsal has been a tool that has been used globally to help develop players' technical ability, decision-making and 1-on-1 skills. Futsal is played indoors and allows youth players to get critical training in the winter months to maximize year-round development.
"I'm excited about the opportunity to work with such a great club as D.C. United and I know Futsal is the best tool in the world for youth development," Gus Donolo, Soccer the Brazilian Way's Director of Training, said. "This program will create an additional avenue for the players who aspire to play at the highest level. The program is open for outside players and will include a micro academy starting at six years of age and up to the full-time academy players. We will compete at the highest level of Futsal events in the country and they will be trained by former professional Futsal players. I'm thankful that D.C. United shares my vision about how important it is to be technically sound as a player and I have no doubt this partnership will change the creativity of our youth players. Programming for D.C. United Futsal academy will be available by the end of April and tryouts will start in early August."
The D.C. United Futsal Academy is another step in providing the D.C. United Academy with first-class training to give young players the necessary resources to aid development with the ultimate goal of producing more Homegrown players to represent the first team. In 2019, the Black-and-Red also added Loudoun United FC, a United Soccer League (USL) Championship affiliate, to give youth players a bridge to Major League Soccer with valuable playing time in the US second-tier of professional soccer.
In their inaugural season, Loudoun United FC have given Homegrown players Donovan Pines, Antonio Bustamante and Griffin Yow in addition to 2019 MLS SuperDraft selection Akeem Ward valuable playing time in the USL Championship.
D.C. United have played five Homegrown players (Bill Hamid, Jalen Robinson, Chris Durkin, Donovan Pines, Griffin Yow) in the 2019 MLS Regular Season and have totaled 1,368. 19-year-old Chris Durkin scored his first career goal against Colorado on April 13 while Donovan Pines played 90 minutes in his professional debut in the 3-2 road win. 16-year-old Griffin Yow then made his MLS debut in the match against New York City FC on April 21.
Bill Hamid | 9 appearances (9 starts) | 810 minutes
Jalen Robinson | 4 appearances (1 start) | 77 minutes
Chris Durkin | 6 appearances (3 starts) | 300 minutes | 1 goal
Donovan Pines | 2 appearances (2 starts) | 180 minutes
Griffin Yow | 1 appearances (0 starts) | 1 minute