CSU Bakersfield women's soccer completes 2021 recruiting class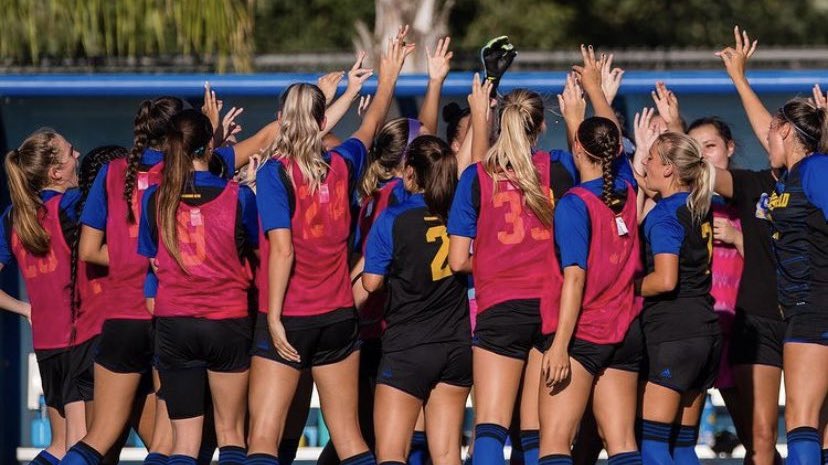 BAKERSFIELD, Calif. – CSU Bakersfield women's soccer rounds its recruiting class for next season with four new additions. Head coach Sebastian Vecchio is excited to announce and welcome Amari Bailey, Kourtney Celaya, Siobhan Rodriguez and Haley Heck.
"I am extremely excited to add these four talented players to our 2021 class," said Vecchio. "Every single one of them will make us even stronger across the field and add some depth to our squad."
Below are short player biographies and thoughts from Vecchio on each athlete arriving next Fall.
Amari Bailey | Forward | Tulare, Calif. | Tulare Western High School
Four years on varsity and three years as team captain is just the tip of the iceberg for Bailey and her experience at Tulare Western HS. She helped the Mustangs win a league title and advance on to a valley championship in 2018. Bailey was named All Valley Player and Offensive Player of the Year as a junior.
Bailey has also been in professional and Olympic development programs, is in the U17 Jamaican National Team players pool and boasts a 3.9 GPA.
"Amari brings more speed to our team," Vecchio noted. "She is a very driven on her own with high expectations of herself and the team. Her ability to play different positions will make an immediate impact in the Fall."
Kourtney Celaya | Center back | Yuma, Ariz. | Gila Ridge High School
Celaya is an incoming freshman coming from out of state. In her time at Gila Ridge HS in Yuma, Ariz. she was a standout athlete earning accolades from the moment she stepped on the pitch. Celaya was named Rookie of the Year and second team all-state in her first season with the Hawks. She then tabbed an Offensive Player of the Year in her junior year after capping the season as region champions.
Celaya had been invited to play in Spain before the regulations shut traveling down last year.
"Kourtney is a very smart and hard-working defender looking to make an impact in our backline," added Vecchio. "Her mentality and work ethic are two of her many qualities that we are excited about!"
Siobhan Rodriguez | Outside back | Bakersfield, Calif. | Frontier High School
Siobhan (Sha-von) comes to Bakersfield with twin sister Roisin (Ro-sheen) Rodriguez next season. Her track speed shows in her quickness to the ball on the field. She also is an academic excellence award recipient.
"Siobhan is a very smart individual, very technical, and poised," explained Vecchio. "She reads the game very well and makes everything look easy."
Haley Heck | Forward | Bakersfield, Calif. | Liberty High School
Heck is another local talent who chose CSUB – home. She has developed over the years at Liberty HS from the junior varsity team to varsity and earning recognition for her contribution. Heck was named MVP in her freshman season then went on to help the Patriots win three-straight league titles.
"Haley is one of the most competitive players I have seen in my time at Bakersfield," said Vecchio. "She only knows how to give 100% and she is very dangerous around the goal. Haley will push all our forwards to another level of competition."