Creighton University men's soccer coach Elmar Bolowich resigns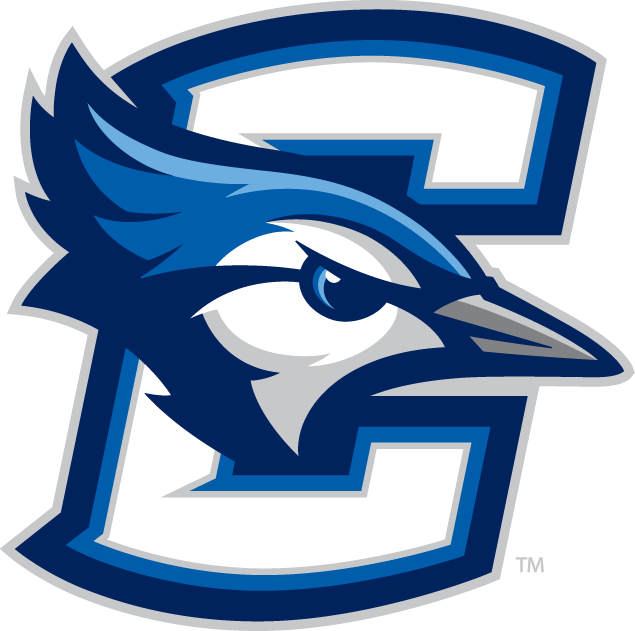 OMAHA, Neb. (Via Creighton University) – Creighton men's soccer head coach Elmar Bolowich announced his resignation today to become the Executive Director of Armada Youth FC in Jacksonville, Fla.
McCormick Endowed Director of Athletics Bruce Rasmussen announced the promotion of Creighton Athletics Hall of Famer Johnny Torres from assistant coach to head coach to take over the reins of the program.
"We're excited to announce Johnny Torres as Creighton's next head men's soccer coach," Rasmussen said. "When you look at who we've had as head coaches, you're talking about some of the legends of the game in Elmar Bolowich, Bob Warming and Bret Simon. Johnny was National Player of the Year twice and he has done a tremendous job as an assistant coach. He has earned this opportunity."
Torres' new appointment marks his first head coaching position.
+READ: NCAA Division I Men's Soccer Championship bracket unveiled
Torres spent each of the past 12 seasons as an assistant coach at Creighton and earned NSCAA National Assistant Coach of the Year recognition in 2012. He also earned Great Lakes Region Assistant Coach of the Year status in 2015, and Midwest Region Assistant Coach of the Year in 2011 and 2012. Torres has been on the bench for nine NCAA Tournament appearances, seven regular-season conference titles, and three conference tournament championships.
"It's been a bit of an emotional day seeing a legend of the game walk away from it," Torres said. "I'm sure coach Bolowich is excited after 33 years of coaching at the collegiate level. I'm sad to see him go and I was lucky to be able to learn from such a tremendous man. With that being said, I'm very excited and happy for the opportunity to be at the forefront of one of the best programs in the country, and a special one in that it's my alma mater. I'd like to thank Creighton University, Bruce Rasmussen, Kevin Sarver and all those involved for giving me this great opportunity and I look forward to the challenge."
During his eight seasons at Creighton, Bolowich led the Bluejays to a 115-40-17 record and the Bluejays reached the NCAA College Cup twice (2011, 2012). He also led the program to six NCAA tournament appearances, four regular-season conference titles and two conference tournament championships. Bolowich ranks second on the program's all-time wins list, and he helped guide 12 Bluejays to All-American status and 11 players to conference player of the year accolades.
+READ: Over 350 players earn U.S. BNT / MNT roster call-ups in 2018
"It is bittersweet that I am leaving Creighton University specifically and college soccer in general," Bolowich said. "This is what I have done for 33 years. College athletics has changed since I first got into coaching in the U.S., but I feel that I am leaving at the right time, to do the right things for my family and for me personally. I will miss my players, my staff, and the many great people associated with Creighton University and the city of Omaha. I would like to thank Bruce Rasmussen for trusting in me and giving me the opportunity to coach the men`s soccer team at one of the best schools and venues in the country. I am proud to have led many student-athletes to become successful in their future lives, and I am thankful that I could be part of their journey.
"I am excited for this new opportunity of coaching youth players, playing games year-round and bringing my experience as a college soccer coach to help the development of the players and coaches in this premier club."
Bolowich joined the Bluejays following a 22-year run at North Carolina, during which he helped the Tar Heels to their first national title in program history in 2001. Bolowich is the winningest coach in UNC men's soccer history, posting a 280-144-40 (.647) record.
Bolowich coached 49 players who have been selected in MLS drafts since 1996, including a school-record tying four from Creighton in the 2016 MLS SuperDraft.
In 30 seasons as a head coach, he led his teams to a top-three finish in at least one national poll six times since 2000 and a top-10 finish 11 times in the last 18 seasons, including a No. 3 ranking in the final 2010 NSCAA poll while at North Carolina, and a pair of No. 4 final rankings in both 2011 and 2012 while at Creighton. Bolowich posted a 395-184-57 record overall.
"It's been an honor the last eight years to have Elmar coach here," Rasmussen said. "He's truly one of the legends of the game. He was at North Carolina 22 years, went to four College Cups, won the national championship and had a very successful career there. And to come to Creighton where in the last eight years we've been in two College Cups and two other quarterfinals. We've had some bad luck in some of those, but we were so close. The thing that I really appreciated about Elmar is that he ran his program with passion, with intelligence, and with high character. It was obvious by the way he coached that he wasn't using the players to develop his program. He was using his program to change the lives of his players. It's a bittersweet time. While Elmar has earned the right to move onto other things, we certainly are going to miss him."