Christiane Lessa joins Washington Spirit – Baltimore Armour staff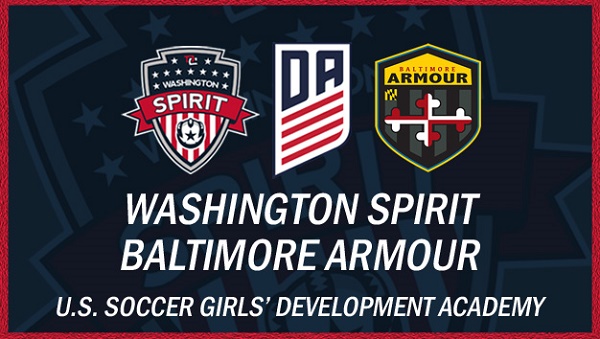 Boyds, MD (Via Washington Spirit) – Washington Spirit Academy – Baltimore Armour has added Christiane Lessa to its U.S. Soccer Girls' Development Academy coaching staff.
Lessa joins the Spirit Academy's Maryland program as U-18/19 head coach with over a decade of coaching experience at the youth, high school, college and professional levels.
"We are very excited to have Christiane join our Academy coaching staff," said Washington Spirit – Baltimore Armour director Denise Reddy. "Her experience, international background and passion for the game will be a huge addition to our U-18/19 program."
Since 2016, Lessa has served as head coach for the Young Harris College women's soccer team in Georgia. Prior to that, she helped Iowa Central Community College to a dominant multi-year run in National Junior College Athletic Association competition, leading the team to a 57-13-3 record over four seasons. Iowa Central won the 2015 NJCAA Division 1 National Championship as Lessa received National Coach of the Year honors.
"I am extremely excited and blessed with this opportunity to coach in the U.S. Soccer Girls' Development Academy for the renowned Washington Spirit under the leadership of Jim Gabarra and Denise Reddy," Lessa said.
From 2009-2011, Lessa led Florida Memorial University's upstart women's soccer team during its first three years of existence, building the NAIA program from the ground up as head coach.
Along with her contributions at the college level, Lessa, a "B" FIFA COMNEBOL International License coach, has extensive experience in both high school and youth club soccer. She coached with Florida club Plantation Eagles F.C. from 2007-2009 and with Iowa Soccer Association's Olympic Development Program from 2012-2013. She has also trained youth teams representing Utah-based Razzia F.C. since 2014.
Lessa's high school coaching experience includes tenures with Miami Lakes, Goleman Sr. and West Broward, all in the Miami area, as well as Tecumseh in Ohio and Humboldt in Iowa.
As a player, Lessa competed professionally in the Icelandic Premiere League from 2005-2006 with Haukar F.C. and Fylkir F.C in 2006. From 2007-2010, she coached semi-pro soccer in the WPSL with Miami Kickers F.C., and from 2013-2014 played and coached for Des Moines Menace.
Prior to her college career playing for Union College and Saint Thomas University, Lessa competed for several of Brazil's top clubs at various levels, including Team Chicago Brazil Soccer Club, Botofago, Vasco de Gama and Fluminense F.C.
Currently in the process of obtaining her USSF "B" License, Lessa holds FIFA and CONCACAF coaching licenses, having served as a Beach Soccer Instructor since 2014. She worked with the award-winning international soccer tours company AM Sports Tours as an instructor, including at the 2015 FIFA Women's World Cup in Canada.