Champions decided at Disney Boys Soccer Showcase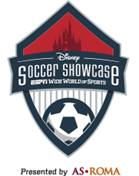 Full Results | College Coaches
Division champions were crowned on Friday at the Disney Boys Soccer Showcase in Orlando, Florida.
After US Youth Soccer National League play concluded on Thursday alongside the Disney Showcase, the remaining 35 divisions at the event finished up play on Friday.
+Read: US Youth Soccer National League Boys wrap up play in Orlando
The highly-competitive Academy Divisions were dominated by Solar Chelsea SC, as the Texas club's U.S. Soccer Development Academy teams earned first place finishes in all three age groups.
Solar Chelsea SC USSDA 02/03 swept the competition with three straight wins, outscoring opponents by a margin of 10-1. The team picked up wins over fellow Development Academy sides Concorde Fire, Chargers SC and Charlotte SA.
Meanwhile, Solar Chelsea SC USSDA 00/01 posted an unbeaten 2-0-1 record, netting eight goals and giving up just one at the event. Solar earned 4-0 and 3-0 clean sheet victories over Boca United USSDA and Concorde Fire USSDA respectively, and played Chargers SC USSDA to a 1-1 draw.
The Solar Chelsea SC USSDA 98/99s also went unbeaten at 2-0-1, finishing at the top of Bracket B ahead of Concorde Fire, Chargers SC and Boca United Academy.
+Read: Over 340 teams to compete in Disney Girls Soccer Showcase
In Bracket A of the 98/99 Academy Division, Florida's Weston FC came out on top with a 2-0-1 showing as well. Weston opened the event with a dominant 4-1 win over Dallas Texans, before edging out the Soccer Institute at Montverde Academy (SIMA) – one of the top programs in the country – by a narrow 2-1 margin. Weston closed out the Showcase with a hard-fought scoreless draw against Italian side AS Roma Primavera.
Baltimore Armour's Development Academy squads claimed second place finishes in the 02/03 and 00/01 age groups, each compiling undefeated 2-0-1 records. The Armour 02/03 side opened the event with a 1-1 draw against Charlotte SA, before going on to defeat North Carolina side Triangle Futbol Alliance and Florida side Chargers SC by 3-0 scorelines. The Armour 00/01s earned one-goal victories over Concorde Fire and Chargers SC, and played Kendall SC to a 2-2 draw.
In total, 13 teams from the host state of Florida claimed division titles, representing 10 different clubs: Weston FC, Ives Estates Thunder Soccer, Florida Rush, Tampa Bay United, Orlando City Youth Soccer, GPS Orlando, ACYS Spirit United, SIMA, FC Florida Preparatory Academy, West Florida Flames, Real Miami, Davie United SC and Leg-A-Z Soccer.
Five teams representing four Georgia clubs – Atlanta Fire United, Concorde Fire, NASA Tophat and United Futbol Academy – also won their divisions, including two from United FA.
+Read: U.S. U-17 Men's National Team places third at IMG Academy Cup
Additionally, four New York clubs – New York SC, Manhattan SC, SUSA/ISA and Pleasant Valley United SC – had teams win division championships.
Along with the 25 division winners representing clubs from Florida, Georgia, New York and Texas, others from Maryland, North Carolina, Connecticut, South Carolina, Alabama, Illinois, New Jersey, Wisconsin and Virginia went home as champs as well.
See below for a full list of champions and finalists from the Disney Boys Soccer Showcase. Click here to view the National League recap and results.
Champions and Finalists
Academy Divisions
02/03
1st Place: Solar Chelsea SC USSDA (TX)
2nd Place: Baltimore Armour USSDA (MD)
00/01
1st Place: Solar Chelsea SC USSDA (TX)
2nd Place: Baltimore Armour USSDA (MD)
98/99
1st in Bracket A: Weston FC USSDA (FL)
1st in Bracket B: Solar Chelsea SC USSDA (TX)
U-15
Showcase Red
Champion: Brausa United FC Blue 02 (MD)
Finalist: Club Ohio Soccer Green 1 (OH)
Showcase Black
Champion: Ives Estates Thunder Premier (FL)
Finalist: Tampa Bay United Premier 02 (FL)
Premier Red
Champion: United Futbol Academy 02 Premier (GA)
Finalist: Florida Elite SA 02 Elite (FL)
Premier Black
Champion: Charlotte SA 02 Predator (NC)
Finalist: Atlanta Fire United 02 Elite (GA)
Premier Blue
Champion: Florida Rush 02 I (FL)
Finalist: Birmingham United 02 (AL)
U-16
Showcase Red
Champion: Tampa Bay United Premier 01 (FL)
Finalist: Dallas Texans 01 (TX)
Showcase Black
Champion: Atlanta Fire United 01 Elite (GA)
Finalist: Arlington 01 Red (VA)
Premier Red
Champion: Orlando City Youth Soccer (FL)
Finalist: Baltimore Celtic 01 (MD)
Premier Black
Champion: United Futbol Academy 01 Premier (GA)
Finalist: Birmingham United 01 (AL)
Championship Red
Champion: GPS Orlando 01 (FL)
Finalist: Kendall SC 01 Reserve (FL)
Championship Black
Champion: FSA FC Elite 01 (CT)
Finalist: Clay County SC 01 USA Rangers Red (FL)
U-17
Showcase Red
Champion: United Mount Pleasant 00 Premier (SC)
Finalist: STA 00 NPL (NJ)
Showcase Black
Champion: Manhattan SC Villa (NY)
Champion: FSA FC Elite 00 (CT)
Premier Red
Champion: Birmingham United 00 (AL)
Finalist: North Toronto (CND)
Premier Black
Champion: ACYS Spirit United 00 Elite (FL)
Finalist: Carolina Elite SA 00 Premier (SC)
Premier Blue
Champion: Concorde Fire Elite (GA)
Finalist: Solar Chelsea SC 00 Passos (TX)
Championship Red
Champion: SUSA ISA NPL 00 (NY)
Finalist: GPS-Massachusetts NPL 00 (MA)
Championship Black
Champion: SIMA Orange (FL)
Finalist: Maryland United FC 00 CCL (MD)
U-18
Showcase Red
Champion: FC Florida Prep Academy 99/00 (FL)
Finalist: Pipeline SC Black (MD)
Showcase Black
Champion: West Florida Flames 99 Elite Brandon (FL)
Finalist: FC Dallas 99 East (TX)
Premier Red
Champion: FC United 1999 Select 1 (IL)
Finalist: Baltimore Bays 99 (MD)
Premier Black
Champion: Soccer Domain FC 99 Yellow (NJ)
Finalist: Nationals Union 99 Black (MI)
Premier Blue
Champion: Pleasant Valley United SC Cobras (NY)
Finalist: Wilmington Hammerheads 99 White (NC)
Championship Red
Champion: Annandale United FC 99 (VA)
Finalist: CASL Red (NC)
Championship Black
Champion: Parsippany SC 99 NPL (NJ)
Finalist: Dallas Texans 99 (TX)
U-19
Showcase Red
Champion: New York SC 98 (NY)
Finalist: Pinecrest Premier 98 Blue (FL)
Showcase Black
Champion: Real Miami Madrid (FL)
Finalist: Match Fit Academy FC 98 Black (NJ)
Premier Red
Champion: NASA Tophat 98 Elite (GA)
Finalist: Florida Rush 98 (FL)
Premier Black
Champion: BRYC 98 Elite (VA)
Finalist: Pachuca FC USA River Plate (MD)
Premier Blue
Champion: Davie United SC Sharks 98 Blue (FL)
Finalist: FC Florida Prep Academy 98/99 (FL)
Championship Red
Champion: Leg-A-Z Soccer Caimans 98 (FL)
Finalist: VHSC Steamers 98 Black (AL)
Championship Black
Champion: FC Wisconsin 98/99 NPL (WI)
Finalist: SAC Premier Blue (MD)