Champions crowned at US Club Soccer National Cup XVI West Regional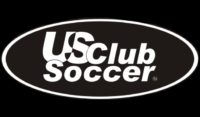 DAVIS, Calif. (Via US Club Soccer) – A total of 221 teams from California, Colorado and Nevada competed in the National Cup XVI West Regional, June 10-13 at Davis Legacy Soccer Complex and Granite Regional Park.
This was the opening Regional among five total that make up US Club Soccer's cup-based national championship series. It featured 11-U through 18/19-U boys and girls age groups ('06 through '98/'99 birth years) with champions of 13-U through 18/19-U brackets ('04 through '98/'99) advancing to the National Cup XVI Finals, July 21-24 at Grand Park in Westfield, Ind., where national titles will be awarded.
Of 28 divisions – consisting of Super Groups (most competitive) and Premier Groups, San Juan SC won the most age groups with three. Five other clubs (Apple Valley SC, De Anza Force SC, Lamorinda SC, Sacramento Republic FC and South San Jose) won two brackets. Fifteen of those 28 divisions were decided by one goal in the final round.
Below are the West Regional champions. (Click the photo to enlarge)
Strikers FC North '99 McManus, champions of the 1998/99 Boys Super Group 2, did not allow a goal through the group stage and semifinals. In the final, Strikers FC North won, 3-1, over Folsom Lake Earthquakes Premier '99 to clinch its place in the National Cup XVI Finals next month.
"The tournament was exceptionally well run. Great fields and fantastic competition. Everything from checking the team in to playing the actual games was very smooth," said Steven McManus, Strikers FC North Executive Director of Coaching. "This is the fourth time I have played in the tournament, and I will be bringing both of my teams in 2018, hoping for the same experience."
San Juan SC's three championships were all won in the younger girls age groups: '03 Super Group, '04 Super Group and '05 Premier Group.
"The event this year was the best National Cup that we have ever experienced as a club," said Zeca Neto, San Juan SC DOC. "The level of competition has raised dramatically; there were no easy games in this event. The facilities at the Davis Legacy Complex are top-notch, as always. After this experience, we will be returning with even more teams in 2018."
The National Cup XVI continues next weekend: