Champions crowned at sixth annual IMG Cup Boys Invitational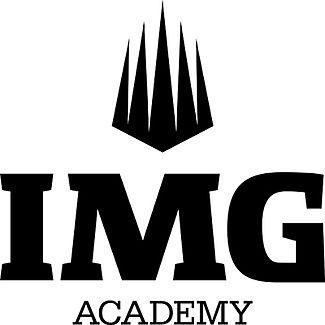 (Via IMG Cup) – The sixth-annual IMG Cup – Boy's Invitational concluded at IMG Academy on Monday. The event attracted the largest field of teams in the event's history as more than 125 teams from 15 states and eight countries competed for titles across 16 divisions of competition.
Leading the way in the SuperGroup division was Maccabi Haifa F.C., who squared off against Tottenham HotSpurs U18 from the Barclays U18 Premier League. Tottenham was looking to win their second consecutive SuperGroup title, but could not overcome the elite Israeli club. Having drawn 2-2 with Maccabi after extra time, Tottenham fell 6-5 in the shootout, as Maccabi went on to take their third IMG Cup title (2011-12, 2015).
IMG Academy would reel in one title in the U14 Division. The IMG U14 Boys took down the Ives Estate Fusion Black, 6-1. Leading scorers for the Ascenders were Indiana Vassilev, a U.S. Soccer U14 National Team member, and Marco Laschiazza, who scored two goals apiece. Also finding the back of the net were Clayton Blondell and Mader Henry.
The IMG Cup – Boy's Invitational was the second marquee soccer event to kick off at IMG Academy in as many weeks. The week prior, the United Soccer Leagues Super Y  League National Finals took place, which featured 126 elite boys and girls youth clubs from all over North America competing for year-end championships.
Full list of champions and finals results:
SuperGroup: Maccabi Haifa F.C. (Israel) def. Tottenham HotSpurs U18 (U.K.), 2-2 (6-5 pks)
U19 Division: FC Florida Elite (Fla.) def. Chivas Florida Futbol Academy (Fla.), 2-0
U18 Blue Division: Leg AZ Caimans (Fla.) def. N.C. Fusion (N.C.), 3-1
U18 White Division (round robin): FC Florida Elite (Fla.)
U18 Gold Division (round robin): Florida Spirit of '97 Elite (Fla.)
U17 Blue Division: FC FL Elite White (Fla.) def. IMG U16 Boys Academy (Fla.), 4-1
U17 White Division: Tampa Bay United Premier (Fla.) def. FC FL Elite Blue (Fla.), 1-0
U17 Gold Division: Southern Alliance Futbol SAF (Ga.) def. Virginia Legacy S.C. (Va.), 3-2
U17 Red Division: San Carlos Scorpions (Fla.) def. TSC '17 Showcase (Tenn.), 1-0
U16 Blue Division: NEFC Elite (Mass.) def. IMG Academy U16 Boys (Fla.), 3-1
U16 White Division: North Fort Myers S.C. (Fla.) def. Virginia Legacy S.C. (Va.), 6-2
U16 Gold Division: Derby City Rovers (Ky.) def. TFCA '99 Alliance (N.C.), 1-0
U15 Blue Division: Austin Texans 01B (Texas) def. West FL Flames (Fla.), 1-0
U15 White Division: Davie United Sharks Blue (Fla.) def. FC FL Elite, 1-0
U14 Division: IMG Academy U14 Boys (Fla.) def. Ives Estate Fusion Black (Fla.), 6-1
U13 Division: NEFC Elite (Mass.) def. Real Miami (Fla.), 2-0