Central Michigan women's soccer adds Ian Collins to staff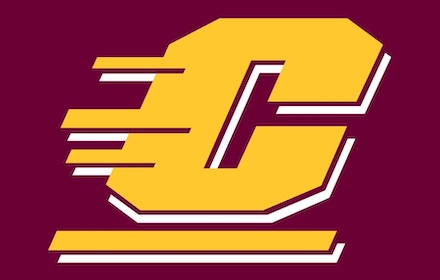 MOUNT PLEASANT, Mich.  – Central Michigan soccer coach Jeremy Groves has announced the hiring of Ian Collins as an assistant coach.
Collins sports an outstanding resumé that includes 19 years as the head men's coach at Kentucky, where he led the Wildcats to seven conference championships, five NCAA Tournament berths and one Sweet Sixteeen appearance. He guided Kentucky to seven Mid-American Conference titles – four regular season, three tournament – when the Wildcats were members of the league.
He was named a conference coach of the year four times, earned a regional coach of the year award, and was a national coach of the year award nominee.
"This is a big time hire for our program, athletic department and university," said Groves, who was named to lead the Chippewa program in December. "Ian has great leadership skills, which will be an unbelievable asset to our student-athletes.
"Not only is Ian a great leader, but also one of the best teachers of the game around. He has the ability to connect with every player on the roster and get the best out of them and making them better."
Collins took over the Kentucky program in just its third year of existence and built it into a perennial top-25 program. More than 30 of his former players have gone on to play professional soccer.
"He will help us compete at a high level straight away," Groves said. "Ian brings the experience of winning numerous MAC championships on the men's side."
Collins was, at the time, the youngest (22 years old) head coach in NCAA Division I men's soccer history when he took over at Hofstra in 1985. He also served as an assistant at St. John's before taking over at Kentucky.
His resumé includes a stints with FC Pride Soccer Club in Indianapolis, as the director of elite programs; with the Las Vegas Sports Authority, as the director of elite player pathway for females; and the Olympic Development Program. He is certified by US Soccer and the National Soccer Coaches Association of America.
Groves played for and then later coached under Collins at Kentucky.
"This is truly a great story having played and coached under Ian at UK to now working with him again here at CMU," Groves said. "All the pieces are falling into place to make this program as strong as it was 10 years ago."