Center back Erik Palmer-Brown named captain of U.S. U-20 MNT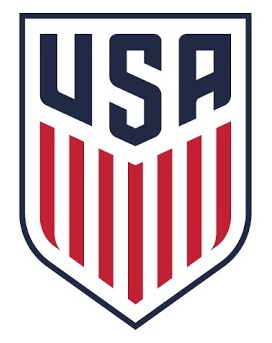 (Via U.S. Soccer) – Pre-practice gatherings are a routine training element for head coach Tab Ramos and his U.S. Under-20 Men's National Team players, but a recent team huddle proved to be uniquely memorable, setting a new tone for the team.
As the players finished stretching and warm up activities, Ramos gathered the roster together. The team formed a semi-circle with all eyes on the circle's break where Ramos stood.
In his remarks to the young men from across the United States, Ramos spoke of leadership, dedication and the mental toughness required to lead a team of peers. More specifically, he talked about the honor and responsibility that comes with wearing the captain's armband.
+READ: USA roster named for 2017 CONCACAF U-20 Championship
Before the U-20 MNT began day seven of its 11-day Orlando training camp, center back Erik Palmer-Brown was named team captain by head coach Tab Ramos.
"What I like about Erik is that he's not just a vocal leader, he's also a leader by example," Ramos explained. "He has both qualities. He's a player that the team respects and one that believes in the values of our team and what we're looking for. Erik is in good form right now; he's been a professional player for quite a few years and has had the experience of playing in a U-20 World Cup already. That is invaluable to us at this point."
Palmer-Brown is one of the most experienced players in the U-20 player pool and is the only player on the Orlando training camp roster to have played in the previous 2015 U-20 World Cup, where he started and played the full 90 minutes of the team's third and final group stage match against Ukraine.
From 2010-2013, Palmer-Brown trained with Sporting Kansas City's Development Academy before signing as a Homegrown player with the club in 2013. Pursued by bigger, European-based clubs, most notably Juventus of the Italian Serie A, Palmer-Brown spent 2016 on loan in Portugal with legendary club FC Porto.
For Palmer-Brown, the dream of wearing the captain's armband has quickly become a reality; one that he is cherishing and ready for.
"To be named captain, it means everything," Palmer-Brown said. "We are a great group of guys and to be named captain with all these great players … I know was a difficult choice for Tab, and I'm really excited to be leading this team into qualifying. I put my trust in the coach and now he's putting his trust in me. Hopefully that elevates my game and takes it to the next level so I can lead this team into the World Cup."
Prior to heading to Costa Rica for the CONCACAF U-20 Championship, which will serve as the qualifying competition for the 2017 FIFA U-20 World Cup in South Korea, Palmer-Brown was quick to point out how his rookie experience at the 2015 U-20 World Cup shaped his understanding of what it takes to lead this new pool of players back to the World Cup.
"Being at the 2015 U-20 World Cup before, it was an amazing experience. It was awesome. The environment in New Zealand, just to see all the teams and all the nations there, made it such a great tournament to compete in. I think being there helped me learn that I wanted to be there again. I wanted to go there with the next U-20 cycle. I want to go there with the (senior) U.S. Men's National Team, so the goal is to get back there. We must do our job down in Costa Rica first. It's not going to be an easy task and we are going to have to work hard to do that."
The U.S. begins World Cup qualifying group play against Panama on Feb. 18 at the Estadio Ricardo Saprissa in Tibas. The match kicks off at 4 p.m. ET and will be broadcast on Univision networks.