CCL ScrimmageFest laying groundwork for club development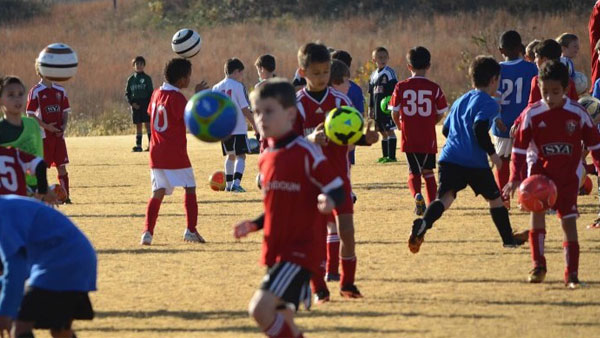 The spring edition of ScrimmageFest, an event hosted by the Club Champions League for U-9 and U-10 teams, is being played this weekend at SYA Sports Park in Centreville, Va.
A total of 82 teams from 11 CCL clubs – Arlington Soccer, BRYC, DC Stoddert, Loudoun Soccer, McLean YS, Maryland United FC, Potomac SA, SYA, Annandale United FC, FC Frederick and SOCA – will play four 30-minute games each, 7v7 on small-sided fields. Often described as an organized version of street soccer, there are no official stoppages, substitution limits or referees.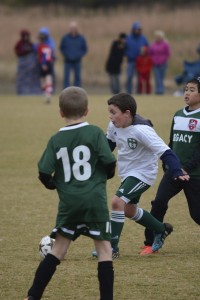 Coaches are allowed on the field to help guide the flow of the match, call fouls and offsides, and even allow "re-do's" to promote proper technique in situations such as throw-ins and goal kicks. The league advises coaches to maximize playing time, giving players the freedom to execute set plays and kick-offs without waiting on a referee's whistle.
Other than providing an occasional nugget of technical or tactical advice, most coaches use a hands-off approach to watch for attributes like leadership ability, competitiveness and soccer instincts.
+Read: Club Champions League launching CCL II as second team pathway
"It's a valuable experience because it gives the kids ownership of the game, promotes creativity, and gives them a chance to make mistakes without having to worry about the coaches," said DC Stoddert Director of Coaching Evans Malyi.
With the U-9 and U-10 age groups essentially standing on the doorstep of competitive travel soccer, ScrimmageFest provides players with a taste of the next level from a soccer and a personal standpoint. The loosely-structured environment can lend to flashes of abilities that coaches, and even the players themselves were unaware of.
"The leaders really have a chance to step up," said Malyi. "You can see how they talk, how they organize and how well they communicate with their teammates. As a coach, you can give your players the freedom to try things they wouldn't normally do in a game setting, and you can really learn a lot about your team."
In between matches, players can enter the skills competition run by older CCL players. The skills competition categories at the upcoming event will include juggling and a dribbling and passing slalom. Players test themselves against their own benchmarks and see how their skills match up with their peers, while also getting a chance to meet and spend time with kids from other clubs.
With clubs such as BRYC, Loudoun, Arlington, McLean and SYA only a few miles apart, many of the players participating in ScrimmageFest will see each other on the field potentially dozens of times in the coming years in CCL competition, State Cups, regional and national teams, and tournaments.
+Read: CCL Winter Showcase: Top teams roll, others climb in standings
Paul Ellis, Technical Director of first-time host club SYA, said one of the most valuable aspects of ScrimmageFest is the interaction with players from other clubs. At the most recent ScrimmageFest held in October 2014 in Fredericksburg, Ellis recalled seeing a 10-year-old SYA player offer a Loudoun player an extra red jersey so she could play in her game, having only brought a white shirt when her team was wearing red.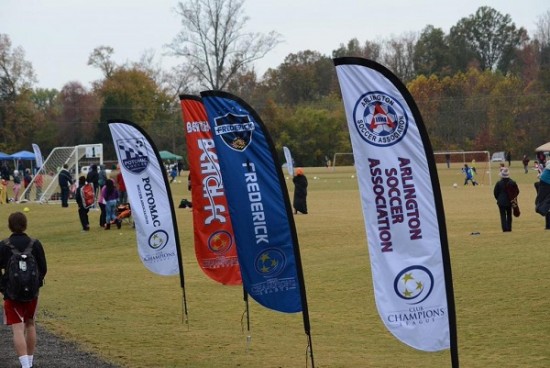 Teams from Arlington, McLean and other clubs sometimes share players with shorthanded opponents or neighboring clubs as well, a common theme in the CCL, a league managed not by a traditional board of directors but by 16 directors of coaching representing the clubs.
"The kids know each other well, but it goes deeper than that," Ellis said. When the 16 of us get in meetings together and know each other well, and actually try to help each other's clubs that has a trickle-down effect."
"At the CCL events there are long conversations going on before and after games between coaches," Ellis continued. "The players notice that, and during the games they compete hard, but after the game they're friends again. They see that in the (English Premier League) and other pro leagues, and really enjoy that environment."
The social side of ScrimmageFest carries over to the parents as well, according to CCL Executive Director Brian Kuk. Without a scoreboard, league table or referee to be concerned with, parents are typically more laid-back and more likely to interact on the sideline or between games in a relaxed setting.
"When you start to let the parents enjoy the game as well, there's a different level of excitement and it's not as 'cut throat' so to speak," Kuk said. "That really enhances the club-building environment. You're playing four unique matches against different opponents, and parents sharing the idea of an unrestricted, open learning environment is great to see."
For many players, especially ones whose clubs don't offer travel soccer at the U-9 or U-10 age groups, ScrimmageFest is a proving ground more than anything. Those clubs generally bring two or more of their advanced recreational teams, and identify their top players by how they fit in with CCL competition.
"It's sort of a tryout period for some of those players," Kuk said.
Clubs that do field travel teams at U-9 and U-10 typically use ScrimmageFest as a league play date. Although most of the travel rosters have already been decided to a large extent, top U-9 players often get a chance to play up with U-10 squads.
ScrimmageFest kicks off Saturday, April 25 with the U-9 age group, and continues Sunday with the U-10s on the Bermuda grass fields at SYA Sports Park.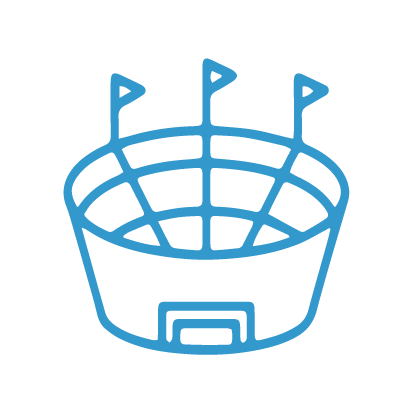 COLLEGE RECRUITING STARTS HERE
Join over 14,000 players in the SoccerWire College Soccer Recruiting Search Engine and learn how to be seen OVER 1 MILLION TIMES PER YEAR.
Basic $99 – for life
Featured $299 – for life
Featured PLUS $399 – for life
Learn More Here