Carolina Rapids announced as latest club joining ECNL in 2017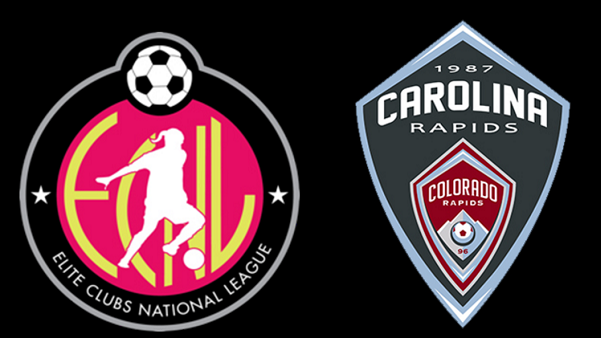 RICHMOND, VA (Via ECNL) – The Elite Clubs National League has announced that the Carolina Rapids will be joining the ECNL beginning in the 2017-2018 season. The ECNL will be the only national league in which the club will compete, and the focal point of its competitive efforts.
Carolina Rapids is based in Charlotte, NC and has more than 2000 female soccer players across all age groups. The club has a strong track record of player development, with multiple players currently in youth national teams, many more with experience in national identification programs in USYS Regional ODP and US Club Soccer's id2 Program, and more than 30 female players moving on to college soccer in 2016 and 2017 at some of the top college soccer programs in the country. The club has also reached the national championship semi-final stage or beyond in both USYS and US Club Soccer competitions in the past two years.
+ECNL Mid-Atlantic Conference Recap: October 29-30, 2016
"We are very excited to add a club with the leadership and professionalism of Carolina Rapids to the ECNL," said ECNL President Christian Lavers. "The club embraces the same values and philosophies that the ECNL has been built upon, and which are embedded in all of the league's programs. We look forward to working with them long into the future, and to seeing their players grow and thrive in the top league in the country."
"We're absolutely delighted to be joining the ECNL for next season," said Carolina Rapids Executive Director Thomas Finlay. "The league provides an unmatched player development platform for our top female soccer players and supports our holistic approach to player development both on and off the field. We want to congratulate all the Rapids' players, parents, coaches and directors that have helped nurture the girls' program and position us to become part of the ECNL."
+ECNL adds FC Pride of Indiana as new member club for 2017
Carolina Rapids will begin formal competition in the ECNL in August 2017. Additional new clubs will be announced in the ECNL in the coming weeks.