Carlo Acquista named Fordham University men's soccer head coach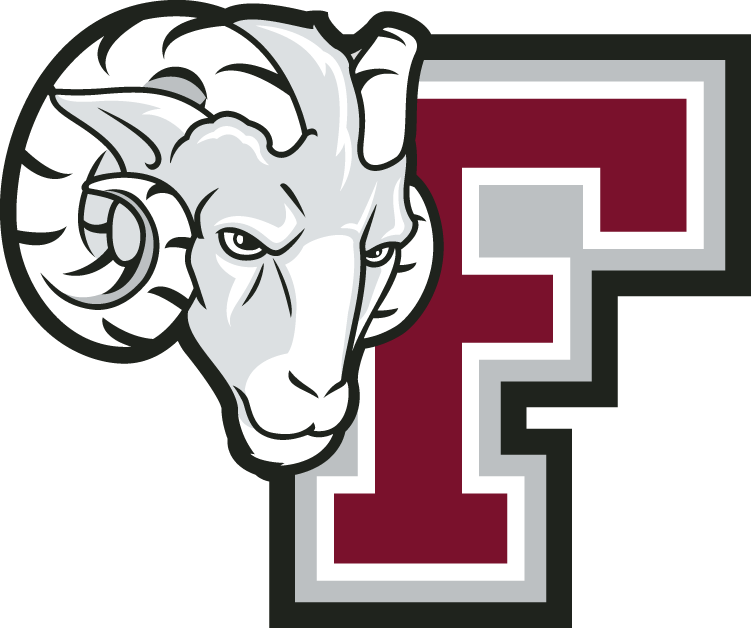 Bronx, N.Y. (Via Fordham University) – Carlo Acquista, a New York Red Bulls scout and former head coach at Adelphi University and St. Francis College, has been named the fifth head coach of the Fordham men's soccer program, it was announced on Monday by Fordham director of athletics Dave Roach.
"We are thrilled to bring on Carlo Acquista to lead the men's soccer program," said Roach. "Carlo has extensive background in finding outstanding talent and bringing it to New York, whether it was for the Red Bulls, Adelphi, or St. Francis, and then develop that talent into winning programs.  We hope he will continue that trend at Fordham and keep our program at the top of the Atlantic 10 Conference."
"I am humbled and honored for this fantastic opportunity that has been presented to me here at Fordham University. My family and I could not be more thrilled to become part of the Rams family. I want to thank David Roach, Charlie Elwood, and the committee for their belief and trust I will continue with men's soccer traditions," said Acquista. "As a native New Yorker, I understand the history of Fordham University and the men's soccer program. I am looking forward to continue instilling the core values of integrating academic and athletic experiences successfully in the Jesuit tradition. I will work diligently to recruit the talented student-athlete who will compete in the ultra-competitive Atlantic 10, as well as meeting and engaging our proud alumni, campus community, and fans."
Acquista comes to Rose Hill after serving as a New York Red Bulls scout since February 2018, assisting in the construction of the MLS roster, and serving as lead scout and recruiter for the USL and PDL rosters.  He observed and evaluated college and professional matches globally, providing detailed reports to the New York Red Bulls Sporting Director, Head Scout, and Head Coach.
Prior to his stint with the Red Bulls, Acquista spent 11 seasons as the head men's soccer at Adelphi University, as well as serving as a Senior Assistant Athletic Director in the Adelphi athletics department.
Acquista posted a 120-69-19 record with the Panthers, good for a .623 winning percentage.  He led the Panthers to four league championships in his tenure, which included two in the Atlantic Soccer Conference (2009 and 2010) and, more recently, two Northeast-10 Conference Championships (2016 and 2017), earning Northeast-10 and ECAC Coach of the Year honors in both of those seasons.
After making its first NCAA appearance in nine seasons in 2015, Adelphi went 19-1-2 in 2016, winning the NCAA Division II East Region and advancing to the NCAA Championship quarterfinals, setting school records for wins and shutouts (13) and finishing the year ranked fifth in the United Soccer Coaches national poll.  Acquista was named the 2016 United Soccer Coaches East Region Coach of the Year at the end of the year, as Adelphi finished with a #5 national ranking.
In Acquista's first six years at the helm, he oversaw the final Division I seasons for the team in the Atlantic Soccer Conference (ASC) and as an independent. In that time, the squad claimed two ASC Tournament titles (2009 and 2010) while reaching the playoffs all five years.  Acquista was honored as the ASC Coach of the Year three times, in 2008, 2009 and 2011.
In his Adelphi career, Acquista coached over four dozen All-Conference players across Division I and Division II, two dozen All-Region honorees and nearly a dozen All-Americans across the NSCAA, United Soccer Coaches' Association and Division II Conference Commissioner's Association (D2CCA) ranks.  He also developed half a dozen players that reached the professional ranks over the USL, NASL, MLS, and Europe.
Acquista arrived at Adelphi from St. Francis College (NY), where he held the position of head coach for five seasons and was one of the youngest Division I coaches in the country (23-years-old), when he was hired in 2002.
In addition to his college coaching, Acquista has been a part of One Goal Sport, serving as owner and director of soccer and coaching education.  He has been a U.S. Soccer Coaching Education instructor, a Region I ODP coach and player evaluator, and holds a USSF "A" Coaching License.
A graduate of St. John's University in 2000, Acquista was a four-year member of the Red Storm men's soccer team, which reached the NCAA tournament in each of his four seasons. He helped St. John's capture an NCAA Division I national title in 1996 and also had a hand in two Big East Championship teams.  He has a degree in sports management from St. John's and later graduated from Adelphi University with a master's degree in sports management.
Acquista and his wife, Lauren, reside in Westbury, N.Y., and have twin boys, Lucas and Christian.