Capital FC Timbers announce new Director of Coaching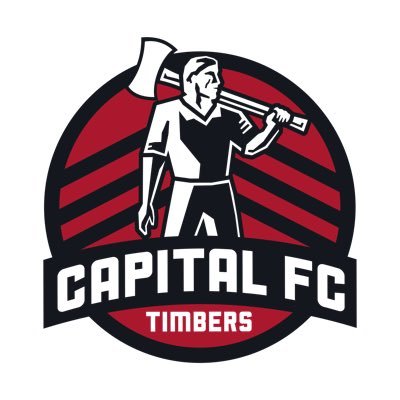 SALEM, Ore. (Via Capital FC Timbers) – Capital FC Timbers announced today that Joe Wentworth has been appointed as the club's new Director of Coaching.
Joe comes to Salem after being the Director of Coaching for the Alaska Youth Soccer Association and State Director for the Alaska Olympic Development Program (ODP). He is finishing his USSF A-Youth License, holds a United Soccer Coaches Director of Coaching Diploma, and holds his USSF Instructor's License (making CFC the first club in Oregon to have a certified coach instructor as its director). Wentworth also brings a wealth of relationships and experience through his connections in Alaska, Portland, and throughout the nation due to his former role.
"I want to give kids the tools to enjoy soccer for the rest of their lives," says Wentworth when asked what his vision is for the club. "I think this happens through their technical skill – their touch, their ability to trap, pass, and run. If we do that, we give kids the ability to enjoy the game for life."
On a bigger scale, Wentworth has a vision to develop high quality players, strengthen relationships with the Timbers and Thorns, and make more connections with college and university programs.  By creating this kind of atmosphere, Wentworth believes we can create a culture that reaches far beyond just our fields and into the community.
"Joe really represents the values and culture we have at CFC, while also bringing a level of professionalism and experience we've never had," says Collin Box, CFC Executive Director. "We're thrilled to welcome Joe back to the community."
Wentworth returns to Salem after being a staff coach at CFC in its earlier years, hired by then Salem United Director Peter Showler. As a player, Wentworth played at Green River Community College for a year before transferring to Cascade College where he finished out his soccer career and graduated with a degree in business. He spent multiple summers playing with the Cascade Surge and coaching for CFC (Salem United at the time). Wentworth also was integral in bring the methods of Coerver Coaching to Salem back in 2011.
Joe, his wife Megan, and their two kids, Jaren (11) and Ashton (7),  plan on finishing out the school year in Alaska. He will be down in Salem monthly until he moves with his family in June.
Click here to listen to an interview with Wentworth on his new role here at CFC.