Canada roster announced for CONCACAF Girls U-15 Championship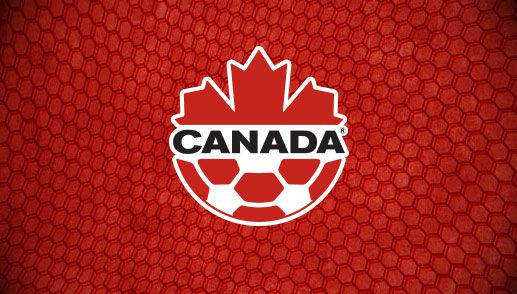 (Via Canada Soccer) – Canada Soccer has announced their 18-player roster for the 2016 CONCACAF Girls Under-15 Championship in Orlando, FL, USA. Canada will defend their title this coming August 9-21 , having won the inaugural competition in 2014.
Canada's roster features players born 2001 or later as part of Canada Soccer's Women's EXCEL Program. These players will also be eligible for CONCACAF and FIFA U-17 competitions in 2018 as well CONCACAF and FIFA U-20 competitions through 2020. The younger players born in 2002 will be eligible for CONCACAF and FIFA U-20 competitions through 2022.
From 18 players, 11 are making their debut in the national youth program. The most experienced players are Jordyn Huitema and Teni Akindoju, both of whom have already benefitted from more than 90 days in Canada Soccer's EXCEL Program. From the nine players outside of Ontario, they have all either come through or will be part of the REX programs in British Columbia, Québec, and Nova Scotia.
In Orlando this August, Canada will face tournament guests Venezuela (August 9) and CONCACAF nations Costa Rica (August 10), Jamaica (August 11), and El Salvador (August 13). From 23 nations in the group phase, eight will advance to the 16 August Quarterfinals.
Canada's technical staff will feature co-coaches Joey Lombardi and Carmelina Moscato. Lombardi, who obtained his Canada Soccer Coaching A Licence in 2009, has been part of the national youth program since 2012. Moscato, one of Canada's top players at the memorable London 2012 Women's Olympic Football Tournament, has previously served as an assistant coach at the university level as well as a technical assistant in Canada's national youth program.
Canada Soccer Women's National EXCEL Program, presented by Bell, brings together the best with the best at the national youth level. Operating across the U-14 to U-17 and U-18 to U-23 age groups, the program is designed to deliver an aligned talent structure and system that progresses more top players to Canada's Women's National Team.
CANADA
1- GK- Sophie Guilmette | CAN / CS Lakeshore
2- F- Teni Akindoju | CAN / Halifax Dunbrack SC
3- CB- Maya Antoine | CAN / Vaughan SC
4- FB- Alexia Cajilig | CAN / Pickering United FA
5- CB- Isabella Hanisch | CAN / Ottawa South United
6- F- Jordyn Huitema | CAN / Vancouver Whitecaps FC Girls Elite
7- M- Mya Jones | CAN / Calgary Foothills
8- M- Lara Kazandjian | CAN / CS Lakeshore
9- F- Sydney Kennedy | CAN / Suburban FC
10- CB- Julia Kostecki | CAN / Coquitlam Metro Ford SC
11- M- Maya Ladhani | CAN / Hamilton United SC
12- F- Jayde Riviere | CAN / Markham SC
13- F- Aaliyah Scott | CAN / Toronto Skillz FC
14- M- Olivia Scott | CAN / Aurora YSC
15- M- Caitlin Shaw | CAN / Vancouver Whitecaps FC Girls Elite
16- F- Julianne Vallerand | CAN / AS Varennes
17- CB- Sonia Walk | CAN / North Toronto SC
18- GK- Kat Haarmann | CAN / Vaughan SC