Cal Poly men's soccer adds six players for 2019 season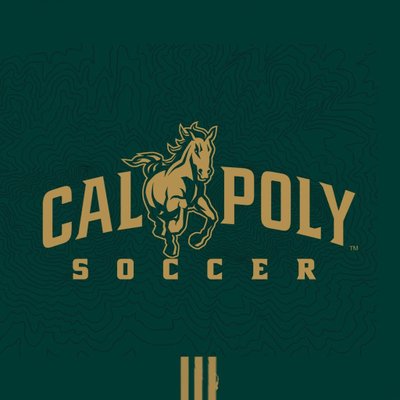 SAN LUIS OBISPO (Via Cal Poly Athletics) – The Cal Poly Mustang men's soccer team fortified its attack for the 2019 season on Wednesday with the announcement from fifth-year head coach Steve Sampson and the Cal Poly Athletics Department that the program has added two graduate transfers, three junior college transfers and signed one Major League Soccer academy product to a National Letter of Intent.
Set to join Cal Poly's lineup for the 2019 regular season are graduate forward Spencer Held (Agoura, Calif. / California), graduate midfielder Colin Hyatt (Santa Barbara, Calif. / Stanford), junior defender Jackson Brady (Christchurch, New Zealand / Salt Lake City Community College), junior midfielder Creed McKinnon (Margaret River, Australia / North Idaho College), junior defender Josh Graham (Manchester, England / St. Louis Community College) and freshman forward Noah Boettiger (Boulder, CO / Colorado Rapids Academy).
+READ: U.S. Soccer announces new members of U.S. MNT Technical Staff
The Cal Poly program will announce its second round of additions later this spring.
SPENCER HELD (F)
Held, who received his bachelor's degree in business from California in December and has one year of eligibility remaining in 2019, made 46 appearances for the Golden Bears from 2015-17. The 6-3 Held, who notched two goals during each of his three seasons, produced a collegiate best three assists as a freshman in 2015 and started a career high nine matches as a sophomore in 2016. A Pac-12 Conference All-Academic selection in 2016 and 2017, Held was admitted to the master's program in the school of business at Cal Poly and is currently training with the Mustangs.
While in high school, Held and Hyatt were teammates at United States Soccer Development Academy program Real So Cal. During his senior year of high school, Held finished as the USSDA's top goalscorer in the country.
COLIN HYATT (MF)
Hyatt, who will graduate from Stanford in June and have one year of eligibility remaining for Cal Poly as a grad transfer in 2019, last appeared for the Cardinal in 2016. The 6-5 Hyatt played 11 times that season and converted a penalty attempt in a College Cup semifinal shootout decision against North Carolina as Stanford eventually captured the second of three successive national titles.
JACKSON BRADY (D)
The 6-2 Brady, who has two years of eligibility remaining, chalked up eight assists in 15 starts from the backline for Salt Lake City Community College last fall. Brady began his collegiate career at Memphis where he started in 14 of 16 matches as a freshman in 2017 and produced one goal and an assist. A former member of the New Zealand U-20 Men's National Team player pool, Brady is expected to begin training with Cal Poly in the spring quarter.
CREED MCKINNON (MF)
As a sophomore at two-year North Idaho College last fall, McKinnon started 15 of 16 games and scored three times while adding two assists. He also notched two goals and five assists as a freshman in 2017. The 6-3 McKinnon, who has spent time training with youth academics in South Africa, has two years of eligibility remaining.
JOSH GRAHAM (D)
As a sophomore at St. Louis Community College last fall, Graham scored twice in 15 appearances while adding three assists. A starter in 21 of 22 matches as a freshman, Graham found the back of the opposition net six times for a squad that finished 23-1 in 2017. Graham, also a member of Manchester City FC's academy program, has two years of eligibility remaining.
NOAH BOETTIGER (F)
The lone freshman in Cal Poly's incoming 2019 class, Boettiger is a five-year member of the Colorado Rapids USSDA program. Most recently, Boettiger helped the Rapids U-18 academy squad to a No. 11 ranking under former U.S. Men's National Team standout Marcelo Balboa. Boettiger is an intended business major.