Brian Maisonneuve named Ohio State men's soccer head coach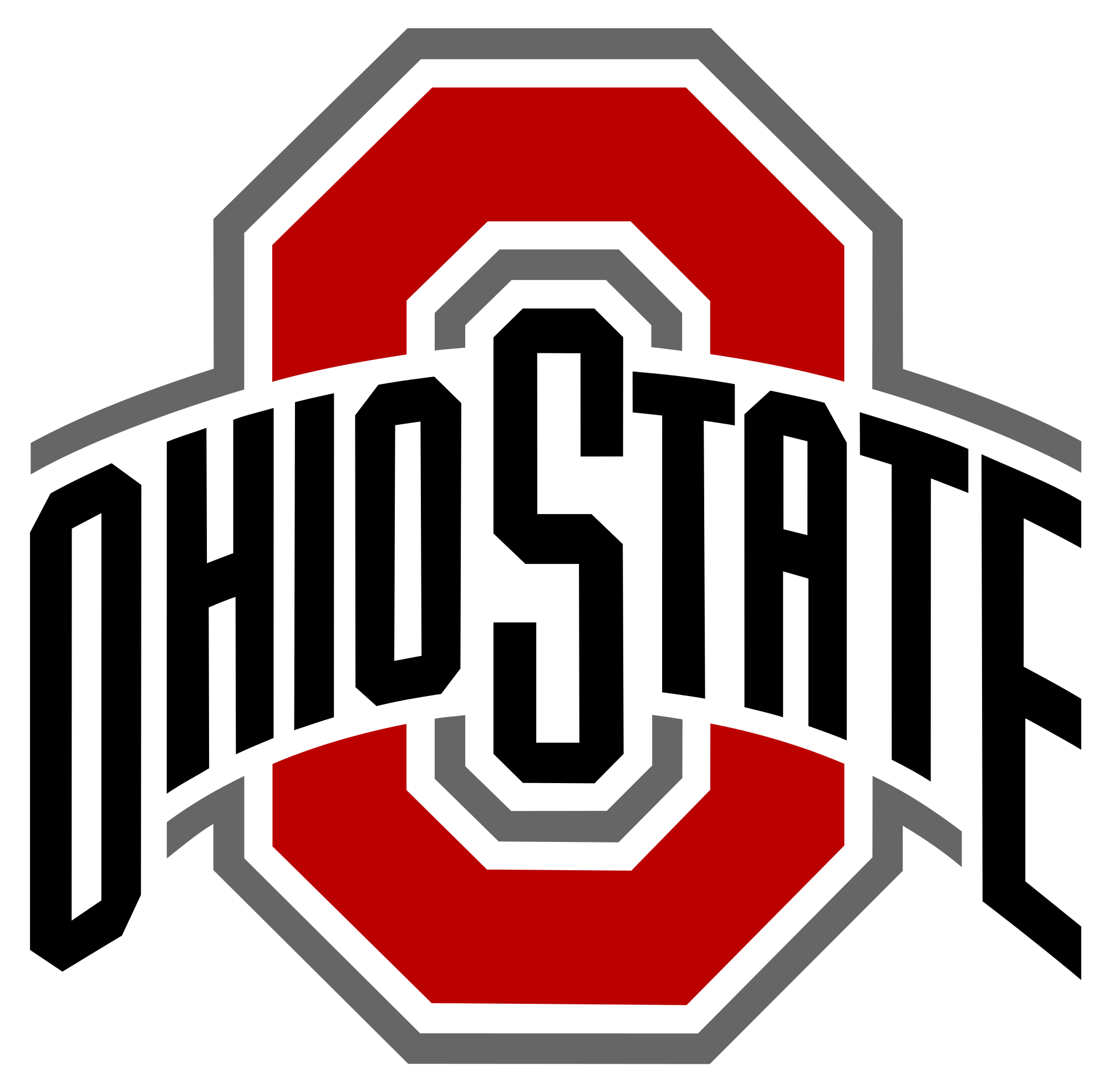 COLUMBUS, Ohio (Via Ohio State University) – Brian Maisonneuve, associate head coach of the Indiana men's soccer program and former member of the U.S. National Team and Columbus Crew, has been named head men's soccer coach at The Ohio State University.
"We are fortunate to add Brian Maisonneuve to our outstanding lineup of head coaches," Gene Smith, Ohio State Senior Vice President and Wolfe Foundation Endowed Director of Athletics said. "He has competed at a high level and coached in one of the most successful collegiate programs nationally. We look forward to the opportunities our student-athletes will have under Brian's direction."
One of the top assistants in all of college soccer for the past decade, wherever Maisonneuve has coached, success has followed. He helped guide the Hoosiers to the 2012 NCAA national championship, a NCAA runner-up finish in 2017, the 2010 Big Ten Regular Season Title as well as the 2013 Big Ten Tournament Championship.
"First of all I want to thank Gene Smith, Shaun Richard and the entire committee for giving me this incredible opportunity to lead The Ohio State University men's soccer program," Maisonneuve said. "My family and I are so excited to get back to Columbus and join the Buckeye family."
In all, Maisonneuve helped lead Indiana to eight NCAA Tournament appearances, including two College Cups and four NCAA Sweet 16 appearances. An All-American during his playing days for the Hoosiers (1991-94), Maisonneuve has been a part of Todd Yeagley's staff for the last nine years, coaching nine All-Americans as well as 22 players who have gone on to play professional soccer, including 14 in MLS.
"I also want to thank Todd Yeagley, Fred Glass and the entire IU Athletics Department for my years in Bloomington," Maisonneuve said. "IU is a very special place to me. I am so thankful and appreciative for my time in Bloomington as a player and a coach. There will always be a special place in my heart for the entire Hoosier Nation."
"I am excited to get to work and continue to grow the Ohio State program into one of the elite soccer programs in the country. John [Bluem] did a great job over the last 21 years and I am so honored for this opportunity. This is an incredible athletics department with tremendous resources."
Maisonneuve, who replaces John Bluem who announced his retirement in March, was named the NSCAA Assistant Coach of the Year for the Great Lakes Region in 2012 and 2015. In 2016, he was named one of the Top 12 assistants in the nation for the third straight year and fifth time in his career. Since 2010, the Hoosiers have had 21 players named first team All-Big Ten and 50 student-athletes earn Big Ten honors. IU players also have earned nine conference player of the year accolades. The Hoosiers also have excelled in the classroom, compiling 102 Academic All-Big Ten honors.
"Our search committee conducted a very thorough national search and during that process, Brian Maisonneuve's name continued to come up," Shaun Richard, associate AD, sport administration, said. "His experience as a player at the highest level, working with a national championship program as a coach and his high character and core values as a person made him the perfect fit for our program. I'm excited to work with Brian moving forward to execute his vision for Ohio State men's soccer."
Prior to his return to Bloomington, Maisonneuve was on staff at the University of Louisville from 2008-09. During his two seasons, the Cardinals were 24-11-4 overall and 13-7-1 in Big East play with two NCAA Tournament appearances.
Maisonneuve spent four years as an assistant coach with the U.S. U-17 National Team in Florida. He also served as an assistant coach for the U.S. U-20 National Team in 2007 during the CONCACAF qualification process and coached the U-20s in the 2007 FIFA World Cup in Canada.
Before joining the coaching ranks, Maisonneuve had a decorated playing career. He spent nine seasons with the Columbus Crew from 1996-2004 and was a member of the United States' 1998 World Cup team, appearing in all three matches. He was also a member of the 1996 U.S. Olympic team, leading the squad with a pair of goals in the tournament.
Maisonneuve, a native of Warren, Mich., is one of the top players in Indiana soccer history. Playing alongside Todd Yeagley, under legendary coach Jerry Yeagley, he earned All-America honors as a junior and senior and was named the Hermann Trophy winner in 1994. A two-time Big Ten Player of the Year, Maisonneuve finished his career with 44 goals and 22 assists and led Indiana to a pair of NCAA College Cup appearances and back-to-back Big Ten regular season titles. During his four years at Indiana the Hoosiers were 73-15-7. He also was a four-time All-Big Ten selection and three-time Academic All-Big Ten selection. Maisonneuve earned his bachelor's degree from Indiana.
"The City of Columbus has always been like a second home for Diania and me. We can't wait to get back and get started."
Maisonneuve and his wife Diania have two children, Jacob and Emma.