Boys ECNL signs PUMA as official league sponsor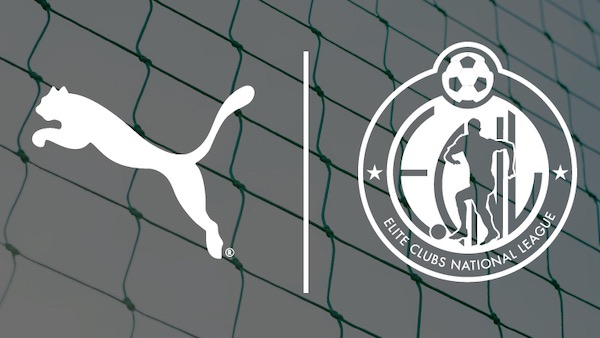 Westford, Massachusetts (Via Boys ECNL) – PUMA North America Inc. has announced that PUMA will become the official sponsor of the Boys ECNL starting April of 2019.
Based on the power of grass-roots collaboration and leadership, and supported by the core values of innovation, respect, development, opportunity and excellence, the Boys ECNL is challenging the status quo in American youth boys soccer. Founded in 2017, this fall the Boys ECNL will include nearly 90 clubs across the country participating in a holistic platform to raise standards in training, coaching, competition, and club development.
PUMA and the Boys ECNL will work closely together in all key aspects to launch the partnership in 2019, including:
Official Technical Supplier for Boys ECNL League and Events
Official Ball Sponsor for all Games
Official Technical Supplier for Boys ECNL National Training Camp
On-Site Activation at Key Events
Field Decoration & Branding for all National Events
With this relationship the Boys ECNL joins one of the most storied brands in the history of men's soccer, alongside some of the best clubs, players, and leagues in the world.  The Boys ECNL is the only American youth soccer league sponsored by PUMA.
"The Boys ECNL is firmly committed to offering the most innovative and collaborative platform for boys youth soccer in this country.  Our partnership with PUMA will help set an exciting new tone for the Boys ECNL identity and competition, helping us reach new levels of quality with one of the hottest brands in sport." Jason Kutney, Boys ECNL Commissioner
"PUMA is excited to be working with one of the top boys leagues in the United States.   The Boys ECNL will be a great platform for PUMA to showcase our brand to some of the best clubs, players, and families across the country, in an incredibly dynamic and exciting environment.  We very much look forward to our partnership that will start in April at their national event in San Diego." Rob Plunkett, Director Sales – PUMA Soccer
PUMA North America, Inc.