Boston College women's soccer adds 2 to coaching staff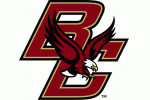 CHESTNUT HILL, Mass. (Via Boston College) – Boston College women's soccer head coach Jason Lowe announced today that Rachel Moreland and Jami Kranich have been hired as assistant coaches.
"I'm really excited to bring Rachel and Jami to the Heights. They are both hard-working, talented coaches and even better people. Our players and the BC community are going to love getting to know them," said Lowe of his new staff.
Moreland arrives at the Heights after spending the past two seasons as an assistant at Colorado College. While at Colorado College, Moreland helped the team qualify for the Mountain West Tournament for the first time since 2015. In her two years, the team's RPI went from 200 to 64.
Prior to Colorado College, Moreland was at Emory for nine years where she and Jason Lowe were on staff together in 2008. In 2008, Moreland and Lowe helped Emory win a UAA Conference Championship and reached the 2nd round of the NCAA Tournament.

Moreland first served as an assistant and then as an associate head coach from 2011-16. She helped guide the Eagles to a 116-31-33 record and six NCAA Tournament appearances. The team also advanced to the 2012 Division III National Championship game.
A native of Crofton, Md., Moreland was a four-year starter at Limestone College, where she played center midfield and started 60 of 67 games. She was a three-time All-Carolinas/Virginia Athletics Conference honoree.
"Rachel and I have known each other for 11 years when we were both at Emory on Sue Patberg's staff. We've followed and supported each other's development as coaches ever since," said Lowe. "As hard as she has worked over the years, I know that she has only scratched the surface of her full potential. She has paid her dues and will bring great energy and insight to the program."
Kranich joins Boston College after a two-year stint at Princeton as an assistant coach. A native of Hamden, Conn., Kranich was the Tigers' goalkeeper coach and in 2017 helped the keepers post 12 shutouts and seven in 2018.
"I waited a little bit to fill this position in hopes that I would find someone like Jami. She's had success at every level winning an Under 20 FIFA World Cup, being a professional player with the Breakers and as a key member of Sean Driscoll's success at Princeton. Our goalkeepers are already excited to work with her and the players will learn a lot from her experiences," said Lowe.


Prior to Princeton, Kranich was a member of the Boston Breakers for three seasons. She was the 32nd overall pick by the Breakers in the 2014 NWSL Draft, after she started for four seasons at Villanova. Kranich was the 2012 Big East Preseason Goalkeeper of the Year and was named to the All-Big East third-team.
Kranich brings a wealth of experience as she has served as an assistant or goalkeeper coach at Quinnipiac, Buckingham Browne & Nichols School, the Stars of Massachusetts Football Club and the Keeper Institute Goalkeeper Summit.