Big Ten men's soccer Preseason Rankings and Players to Watch List revealed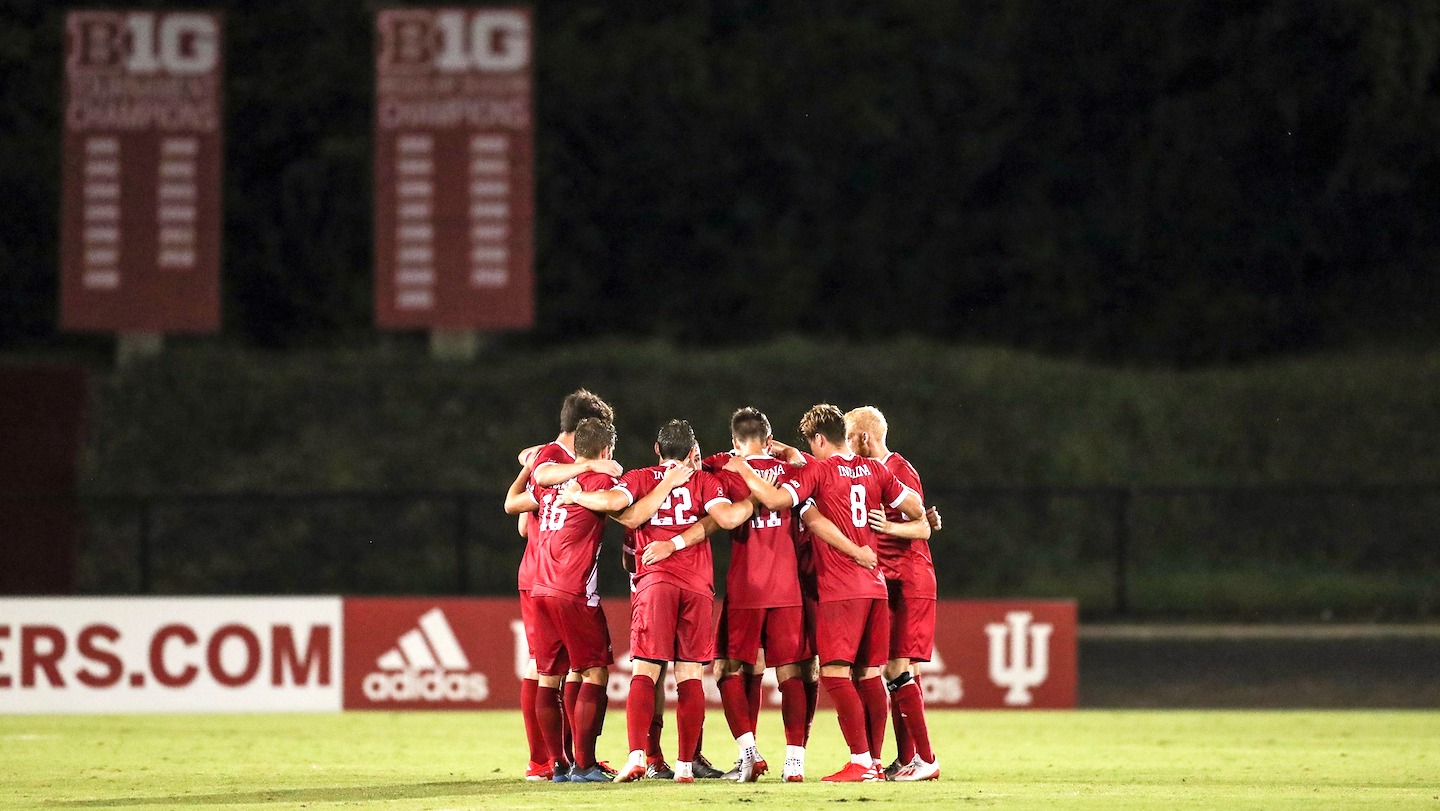 Two-time defending champion Indiana is the unanimous preseason choice to win the 2020-21 Big Ten Conference men's soccer championship, according to a poll of the Big Ten coaches released Thursday.
The two-time defending Big Ten regular season and tournament champion Hoosiers, who have won 15 conference titles, were selected first in the 2020-21 Big Ten preseason poll by the conference's nine head coaches. Maryland finished second in this year's preseason poll, while last season's Big Ten runner-up Penn State was chosen third.Rounding out the top five in the team balloting were Michigan and Michigan State. The Wolverines fell to the Hoosiers on penalty kicks in the 2019 Big Ten Tournament championship game, while the Spartans have finished in the top five in the Big Ten standings in seven of the past nine seasons.
Also on Wednesday, the conference unveiled the 2020-21 Big Ten Players to Watch List, as selected by the conference coaches. Highlighting the list are 10 individuals who earned conference recognition in 2019, including a trio of first-team All-Big Ten selections in Michigan's Jackson Ragen and Penn State's Liam Butts and Brandon Hackenberg.
The 2020-21 Big Ten men's soccer season, which features teams playing a 10-game schedule entirely against conference opponents, kicks off this weekend.
The complete 2020-21 Big Ten Men's Soccer Preseason Poll and Players to Watch List can be found below:
2020-21 BIG TEN MEN'S SOCCER PRESEASON POLL
1. INDIANA
2. Maryland
3. Penn State
4. Michigan
5. Michigan State
6. Northwestern
7. Rutgers
8. Wisconsin
9. Ohio State
Unanimous selection listed in ALL CAPS
2020-21 BIG TEN MEN'S SOCCER PLAYERS TO WATCH LIST
Victor Bezerra, So., F, Indiana
Spencer Glass, Sr., D, Indiana
Daniel Munie, So., D, Indiana
Paul Bin, Sr., F, Maryland
Eric Matzelevich, Sr., F, Maryland
Brett St. Martin, Jr., D, Maryland
Umar Farouk Osman, Sr., D/M, Michigan
Jackson Ragen, Sr., D, Michigan
Marc Ybarra, Sr., M, Michigan
Jack Beck, Jr., M, Michigan State
Michael Miller, Sr., M, Michigan State
Farai Mutatu, Jr., F, Michigan State
Ugo Achara Jr., So., F, Northwestern
Rom Brown, Fr., M, Northwestern
Bardia Kimiavi, Jr., M, Northwestern
Matteo Bennati, Sr., M, Ohio State
Devyn Etling, Jr., F, Ohio State
Joshua Jackson-Ketchup, Sr., Ohio State
Liam Butts, So., F, Penn State
Brandon Hackenberg, Sr., D, Penn State
Pierre Reedy, Sr., M, Penn State
Pablo Ávila, Jr., M, Rutgers
Hugo LeGuennec, So., D, Rutgers
Jackson Temple, So., M, Rutgers
Andrew Akindele, Jr., F, Wisconsin
Zach Klancnik, Sr., D, Wisconsin
Sven Kleinhans, Grad., GK, Wisconsin