Bethesda SC hires Lisa Frates as new Executive Director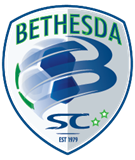 (Via Bethesda SC) – Bethesda Soccer Club has welcomed Lisa Frates as the club's new Executive Director. Frates will be handling the day-to-day operations of the club, reporting to BSC's Board of Directors and lead the talented BSC staff including Boys Director of Coaching Jonathon Colton, Girls Director of Coaching Shannon Cirovski, and Director of Tournaments Brad Roos.
"After a nationwide search that included several hundred qualified candidates, we are extremely excited to introduce Lisa Frates as BSC's new Executive Director, said Mario Ortega, BSC Board President. As our club continues its year-over-year growth and success on the field, it has become increasingly clear to the Board that operational expertise, improved communication with our families, and success building lasting relationships with businesses in our region were all critical experiences we wanted to see in our next Executive Director – Lisa Frates has all that and more."
Frates will be instrumental in BSC's continued efforts to provide a competitive, supportive, challenging, and fun environment for all our players to reach their potential through the beautiful game of soccer. "Bethesda has such a proud and long history but also with players who then continue to give back," said Frates. "We have a lot of alumni that are involved with the club and I really want to be a part of something like that and I have a particular skill set that lends itself to our mission and direction."
One of Frates' goals with the club is to strengthen communication with parents. "I am a big advocate for information," said Frates. "I have worked at length in the past with parents in getting them more information about the organization and what we are trying to do so that they feel confident and comfortable with their kids participating in our programs."
One of my favorite parts about working with the club so far has been seeing the love that the volunteers and staff have for Bethesda," said Frates. "Everyone talks about 'bleeding the colors' and the fact that you have so many people willing to commit time and energy, both paid and unpaid, to help further the club and to provide opportunities for youth players. It is an incredible community and I am excited to be a part of it."
Frates hails from Utah where she previously served as the Program Manager for the Salt Lake City Corporation, managing the 200-acre Regional Sports Complex. It was during her time that the venue hosted U.S. Youth Soccer's Region IV President's Cup, the World Rugby League, and the WCLA and MCLA Lacrosse Championships. In 2016, for her efforts in the sports tourism industry Frates was awarded the prestigious Game Changer award by Connect Sports.  She has also served as the Executive Director for the Utah Lacrosse Association for more than six years, helping to dramatically expand participation and the reach of the sport in the state.
In addition to her extensive work experience, Frates earned a Bachelor of Arts degree from St. Lawrence University and is currently enrolled in the Master of Professional Studies: Sports Management program at Georgetown University.
"
She is a new resident to Montgomery Village where she lives with her husband Bryan, her son Bodhi, and their dog Cypher.