B.J. Snow names U.S. U-23 WNT roster for Thorns Spring Invitational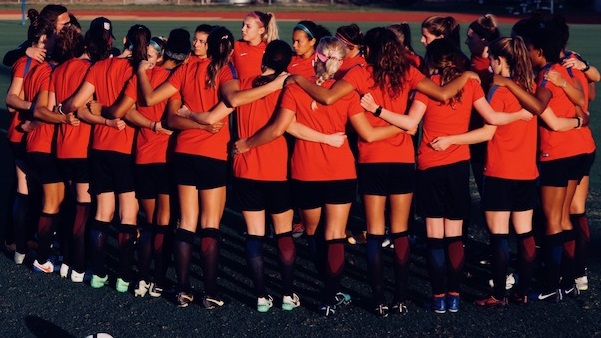 CHICAGO (Via U.S. Soccer) – U.S. Under-23 Women's National Team head coach B.J. Snow has named 24 players to the roster for the Thorns Spring Invitational which will see the USA taking on three NWSL teams between March 11-17 at Merlo Field on the campus of the University of Portland.
This is the third year the pre-season tournament has been contested and the U.S. U-23s will be participating for the second consecutive time.
The round-robin competition will consist of three match days, with an early game that has free admission and then a later match featuring the Thorns that will be a ticketed event.
The USA opens against the Dash on Sunday, March 11 at 11:30 a.m. PT while will Portland take on Chicago at 5 p.m. PT. On Wednesday, March 14, Chicago takes on Houston at 1:30 p.m. PT and the USA will face the Thorns at 7:30 p.m. PT. The USA finishes against the Red Stars on Saturday, March 17 at 1:30 p.m. and Portland ends the tournament against Houston at 7:30 p.m. PT.
+READ: USA drawn into Group C for FIFA U-20 Women's World Cup
The U.S. roster features 23 current college players and one professional in Portland Thorns draft pick Bella Geist, a goalkeeper out of Oregon State. The other goalkeeper on the roster has a Northwest tie as well. Ella Dederick plays at Washington State.
The roster also includes defender Hailie Mace from UCLA who trained with the full U.S. Women's National Team in Orlando last week before the start of the 2018 SheBelieves Cup.
Snow called four players from NCAA Champion Stanford, and two players each from North Carolina, Duke, Penn State and Washington State. The roster also includes four players from the USA's 2016 FIFA U-20 Women's World Cup Team in defenders Natalie Jacobs (USC), Ellie Jean and Kaleigh Riehl from Penn State, and midfielder Parker Roberts (Florida).
+READ: Girls Development Academy East Conference Recap | March 3-4, 2018
At this event last year, with a team made up entirely of college-aged players and youth club players, the U.S. U-23 WNT fell 2-1 to the Dash as current WNT player Savannah McCaskill scored, defeated the Thorns 2-1 on goals from Michelle Xiao of Stanford and 2017 U.S. Soccer Young Female Player of the Year Sophia Smith, and then drew 0-0 with the Red Stars.
2018 THORNS SPRING INVITATIONAL SCHEDULE — All Games at Merlo Field; University of Portland
Sunday, March 11
U.S. U-23 WNT vs. Houston Dash                      11:30 a.m. PT
Portland Thorns FC vs. Chicago Red Stars         5 p.m. PT
Wednesday, March 14
Chicago Red Stars vs. Houston Dash                 1:30 p.m. PT
U.S. U-23 WNT vs. Portland Thorns FC              7:30 p.m. PT
Saturday, March 17
U.S. U-23 WNT vs. Chicago Red Stars               1:30 p.m. PT
Portland Thorns FC vs. Houston Dash                7:30 p.m. PT
U.S. U-23 WNT Roster by Position – 2018 Thorns Spring Invitational:
GOALKEEPERS (2): Ella Dederick (Washington State; Camarillo, Calif.), Bella Geist (Portland Thorns; Milwaukie, Ore.)
DEFENDERS (8): Julia Ashley (North Carolina; Verona, N.J.), Natalie Jacobs (USC; Coto de Caza, Calif.), Ellie Jean (Penn State; Coventry, Conn.), Hailie Mace (UCLA; Ventura, Calif.), Phoebe McClernon (Virginia; West Chester, Pa.), Tegan McGrady (Stanford; San Jose, Calif.), Kaleigh Riehl (Penn State; Fairfax Station, Va.), Samantha Staab (Clemson; San Diego. Calif.)
MIDFIELDERS (7): Dorian Bailey (North Carolina; Mission, Kan.), Jaye Boissiere (Stanford; Los Altos Hills, Calif.), Jordan DiBiasi (Stanford; Littleton, Colo.), Kristina Fisher (Miami; Jupiter, Fla.), Julie James (Baylor; Fairview, Tex.), Parker Roberts (Florida; Lakewood, Kan.), Ella Stevens (Duke; Grayson, Ga.)
FORWARDS (7): April Bockin (Minnesota; Eden Prairie, Minn.), Jamie Cheslik (Michigan State; Northville, Mich.), Tziarra King (N.C. State; Sicklerville, N.J.), Catarina Macario (Stanford; San Diego. Calif.), Kayla McCoy (Duke; Lincolnwood, Ill.), Paige Monaghan (Butler; Roxbury, N.J.), Morgan Weaver (Washington State; University Place, Wash.)