Ashlee Fontes-Comber elected to United Soccer Coaches board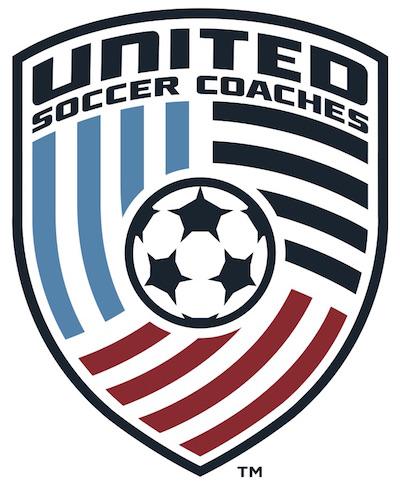 PHILADELPHIA (Via United Soccer Coaches) – United Soccer Coaches announced on Friday the election of Ashlee Fontes-Comber to the association's Board of Directors.
Fontes-Comber will hold the following positions during her six-year term on the United Soccer Coaches Board of Directors: Secretary (2018), Third Vice President (2019), Second Vice President (2020), First Vice President (2021), President (2022) and Immediate Past President/Treasurer (2023).
"I appreciate all the confidence and support from the membership," said Fontes-Comber. "I'm really looking forward to getting involved with the Board of Directors."
Fontes-Comber earned a Premier Diploma from United Soccer Coaches in 2010 and has served as an associate coach in the United Soccer Coaches Academy, as well as participating with the Latino Coaches Member Group, Women's Coaches Member Group and Youth Coaches Member Group.
+READ: Shannon Cirovski appointed US Club Soccer East Region Board Director
Currently coaching in the Florida Youth Soccer Association Olympic Development Program, Fontes-Comber has previously coached for FC Virginia, Virginia Youth Soccer Association Olympic Development Program, Loudoun Soccer, Tuscarora High School and Potomac Falls High School.
Fontes-Comber adds a rich history of experience and expertise to the Board of Directors as a former Chief Operating Officer for the Washington Spirit (NWSL) and Director of Operations for the D.C. United Women (W-League). In addition, Fontes-Comber is a former student-athlete at Florida State University and played in the W-League for teams in Tampa Bay and Jacksonville during her collegiate career.
The United Soccer Coaches Board of Directors will now be led by the following nine members of the association, including six individuals elected by the membership and three at-large directors appointed by the President:
Immediate Past President/Treasurer: Charlie Slagle
President: Lesle Gallimore
First Vice President: Jeff Farnsworth
Second Vice President: Kevin Sims
Third Vice President: Missy Price
Secretary: Ashlee Fontes-Comber
At-Large Representative: Charlie Wright
At-Large Representative: Warren Mersereau
At-Large Representative: Andy Haile
In addition, United Soccer Coaches CEO Lynn Berling-Manuel and Advocacy Council Chair Sue Ryan are non-voting members of the Board of Directors.